Do you desire better marketing results? to make it simpler to attract customers? A unique selling proposition is then required.
In this article, I will show the best unique selling propositions examples Competition is a given in business, especially for e-commerce firms where you need to be concerned about more than merely your main competitors.
Because there are so many possibilities, customers want to know right away what sets one brand or product apart from another. It can make a difference in how you and your products are considered whether you stand out or blend in.
Just because of this, it's essential for all businesses to comprehend how to determine a unique selling proposition (USP) in order to inform their branding and marketing choices.
What exactly is a unique selling proposition?
Customers have a tonne of options today. They may easily find the goods and services they require by conducting a quick Internet search. It takes more than just offering the greatest product or service to stand out in this sea of alternatives. Customers prefer solutions that appear to be tailored just for them. They want something specifically for themselves, not something that is for everyone. It's introductory sales psychology.
Definition of a unique selling proposition?
A unique selling proposition, or USP, is a description of what differentiates your company from the market. Another name for it is a "selling point." Your USP may refer to a special trait, attribute, or cost. (Allbirds excels at this in particular.) Perhaps it's your customer service, responsiveness, safety features, comfort, customizability, or environmental awareness. Whatever it may be, your USP typically focuses on a single feature that your business provides above all others in your market.
Remember that a USP is different from a slogan in several ways. Your USP statement doesn't have to be verbatim in your marketing materials or be able to be incorporated into a jingle for a product. Customers might never learn about your entire USP (although they might). But in your advertising, sales, and customer service interactions, consumers ought to be able to detect your USP.
Value proposition vs unique selling proposition
Because they are so similar, value proposition and USP are sometimes used interchangeably. Both deal with communicating, but the value proposition goes into great detail about the advantages and worth you offer. It's an explanation of the work that your product or service actually accomplishes.
Think of it this way to distinguish between the two: You can share value propositions with other businesses, but you won't share unique selling propositions.
A USP contains five fundamental elements:
Benefits
Emotive
Important selling points
key distinction
Advantage over competitors
People are drawn to a product or service by its advantage, and its primary selling point explains how it differs from other goods in that category. People are drawn to it emotionally and are reminded of why they should buy it by the dynamic element.
While the competitive advantage refers to your track record or prior experience in this sector, the crucial distinction explains what makes your organization stand out from its competitors.
What makes a Unique Selling Proposition effective?
Using terms like "new and improved" or "more advanced" to highlight the uniqueness, superiority, or advancement in any area of your product above one or more competitors' products would be a successful example of a USP.
Why You Need a Unique Selling Proposition?
Many of your potential clients probably find it challenging to decide whether the company in your sector is worth their time, money, and confidence.
For buyers who don't have the experience to understand what distinguishes one company from another, this choosing process might be stressful.
It is your responsibility to help them by making your unique selling proposition clear, distinctive, and memorable enough so that they can understand exactly what your company has to offer that the competition does not.
Best Unique Selling Proposition Examples in SAAS
"Empowering the world to design"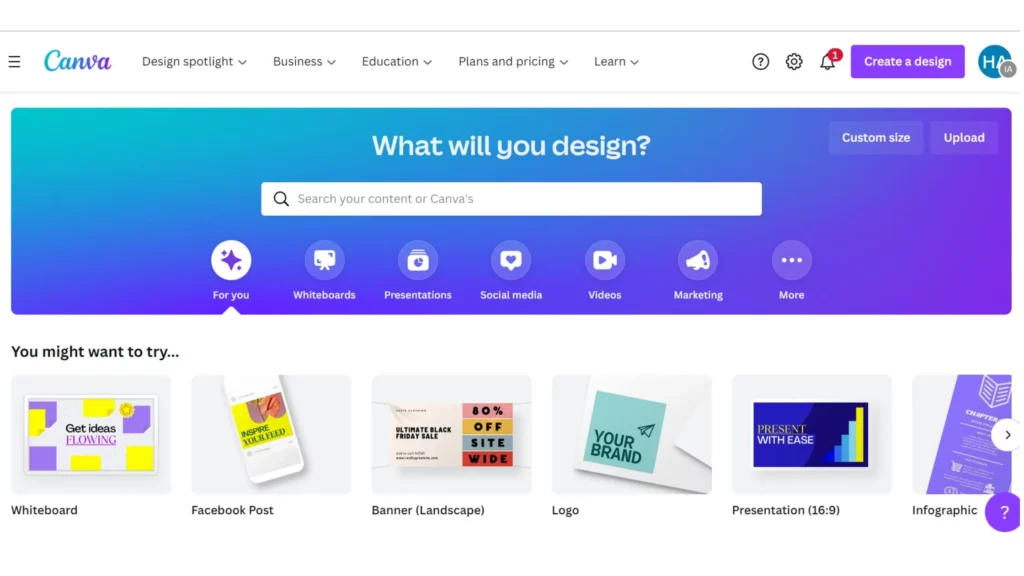 A wonderful illustration of staying absolutely faithful to one's USP is Canva. They make designing things simple. Additionally, almost every area of their customer service emphasizes the "making it easy" philosophy.
Any industry can benefit from having a USP that is the simplest to use or work with. Particularly in fields like investing (Robinhood makes it simple) or filing taxes, which are recognized for being challenging to utilize.
"Payments infrastructure for the internet"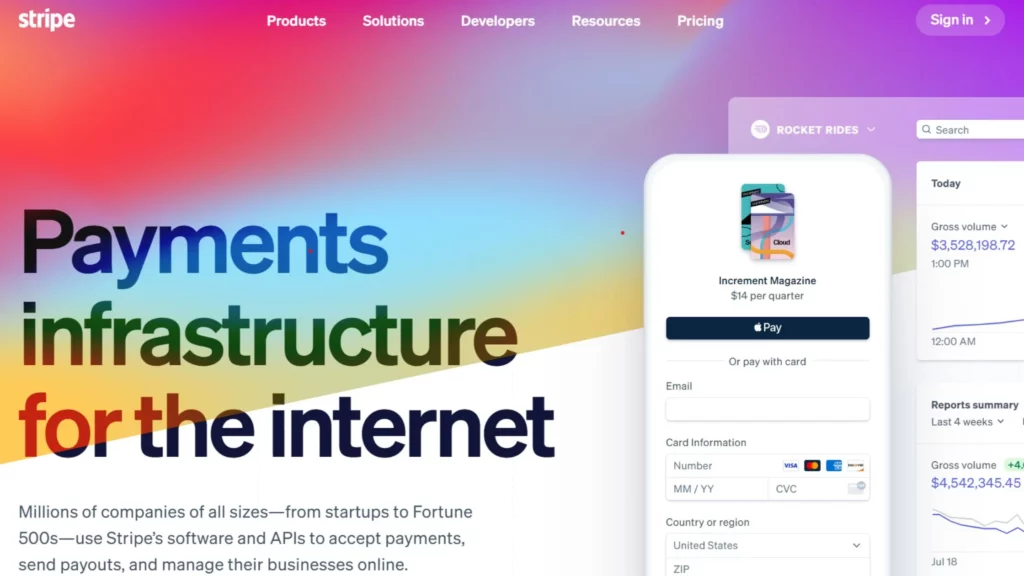 The online payment processing provider Stripe promotes the large number of businesses that trust it as another example of a SaaS USP. This example can seem unrealistic to you if your company isn't a recognized global SaaS brand. But by stating that it's for "the internet," Stripe's USP also emphasizes that the program is suitable for all online firms.
"Connect with your fans faster"
ConvertKit appears to be very similar to other email marketing services like MailChimp or iContact. However, they are a SaaS company that consistently brings in over $2 million in recurring income each month.
How? because they are aware of their intended market. ConvertKit offers email marketing tools for freelance artists, a target market niche they exclusively focused on when they first started.

Their key USP revolves around this audience: "With our audience building and email marketing software, ConvertKit lets you identify your audience, convert them into actual followers, and earn a career as a creative."
Strong USP powered by niche and purpose. It also demonstrates the fact that not all USPs require headlines. "Connect with your fans faster" does not sufficiently explain why ConvertKit is the greatest option for creators on its own. The concurrent sentence is crucial for providing context and presenting a strong case.
"The platform commerce is built on"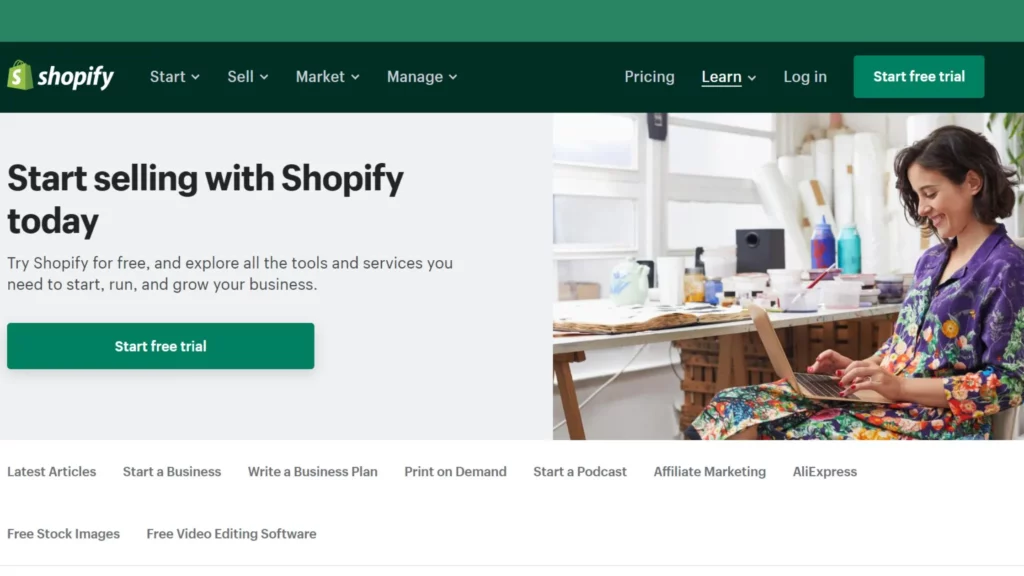 The most widely used e-commerce platform is Shopify, which enables anyone to launch an online store without any coding or design experience. It would be unfortunate if they were unable to highlight this value in their USP. Fortunately, they are able to effectively communicate their USP by referring to the SaaS as "the platform commerce is built on."
"Focuses on simplicity in a complex industry"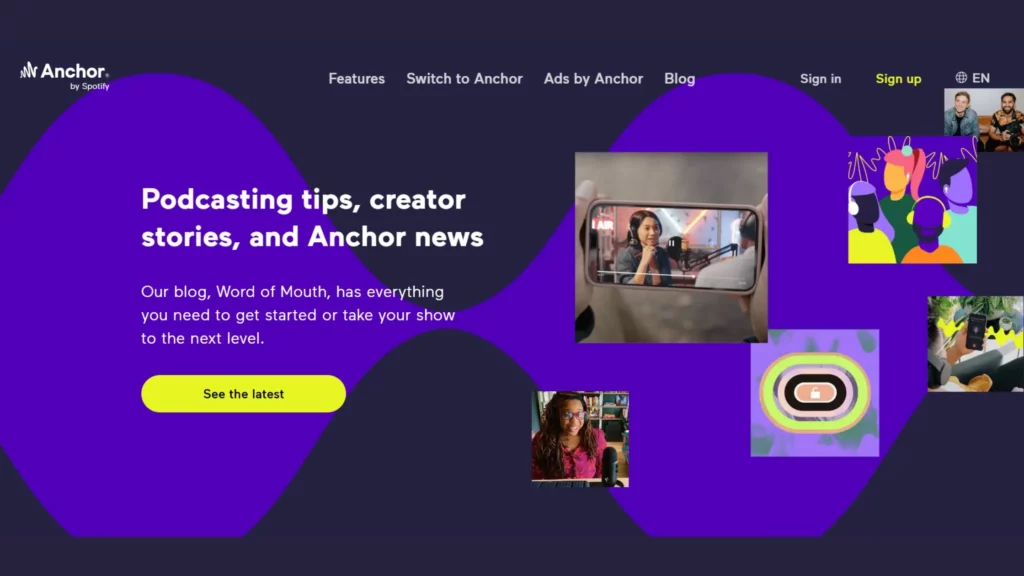 A distinctive business that approached its service in a distinctive and unusual manner was required given the expanding podcast sector. Anchor made the first move.
Anchor is a user-friendly hosting and publishing platform that puts a strong emphasis on simplicity and empowers anyone to create.
All of Anchor's marketing and sales efforts appear to be centered on this unique selling proposition, which sets them apart from the competition. Anchor's focus is still on removing the obstacles that prevent people from generating podcasts.
10 unique selling propositions examples in e-commerce
"That's a wrap on single-use plastic."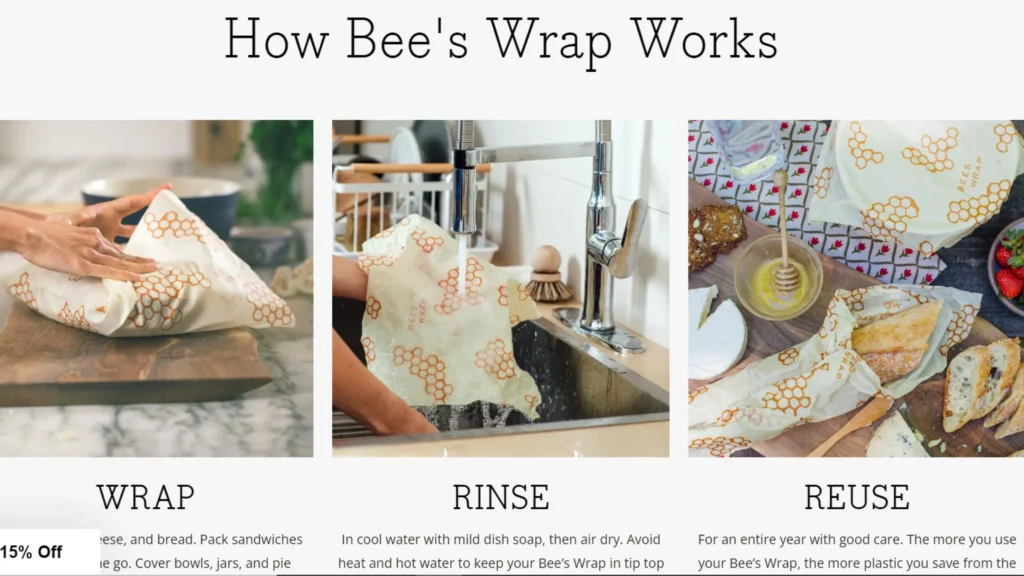 A company called Bee's Wrap sells sustainable food wraps made of organic cotton and beeswax online. In a market dominated by foil and plastic wrap, it stands out. But even originality needs a USP.
Bee's Wrap addresses the significant worldwide issue of plastic waste.
The use of single-use plastic is over.
As an alternative to single-use plastics and a long-term solution to the issue of plastic pollution, the USP promotes Bee's Wrap.
However, this wordplay goes beyond simply appealing to customers who care about the environment. The company's status as a B Corp and Green America accredited company, committed to social and environmental change, is reflected in it beyond the product.
"College football never looked so good"
College students can buy spirit wear just about anywhere. On campus, they have local options, and the majority of big-box stores also provide supplies for nearby colleges. How does Twelve Saturdays contend with that then?
They remind kids that there are twelve Saturdays in a football season and their items can help you look good for each one rather than just emphasizing that they sell college clothes. For college students, football games are significant social gatherings, and many want to dress differently each week. They don't want to show up in the same clothes as someone else or wear the same outfit more than once.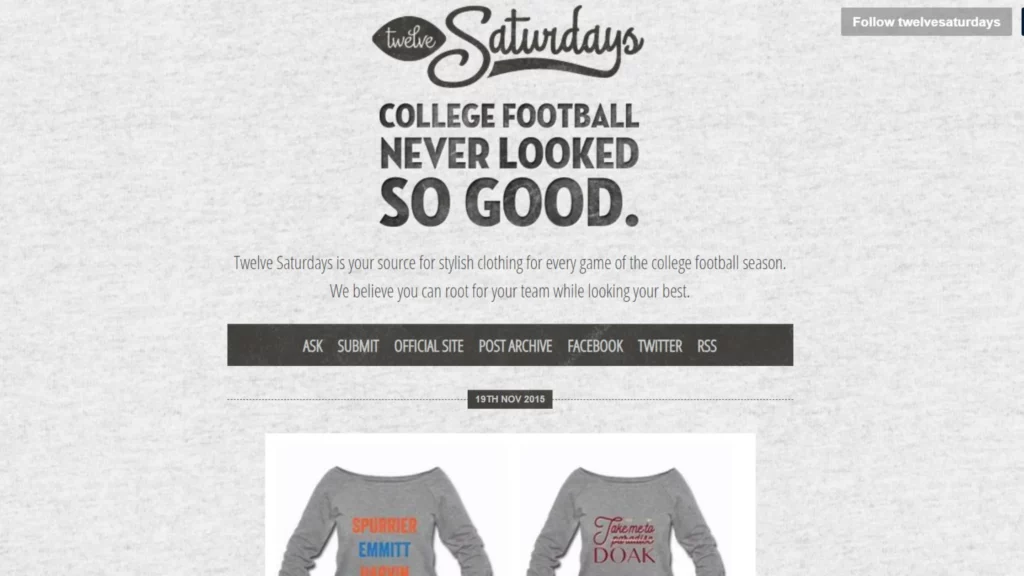 Twelve Saturdays staked its reputation on providing students with stylish school spirit wear that would keep them feeling good and looking good all season. They even take pride in the fact that their products don't include mascots and logos everywhere; instead, they concentrate on style, which enables them to carry fewer products and reach out to more schools.
In terms of clothing, "looking well" may not sound particularly original. It actually seems rather apparent. However, combining it with cultural phenomena for a certain audience's requirements makes it novel, alluring, and distinctive.
This serves as a helpful reminder that developing a USP shouldn't be a half-hearted attempt to establish your brand for your target audience.
"calls out the cookie-cutter floral industry."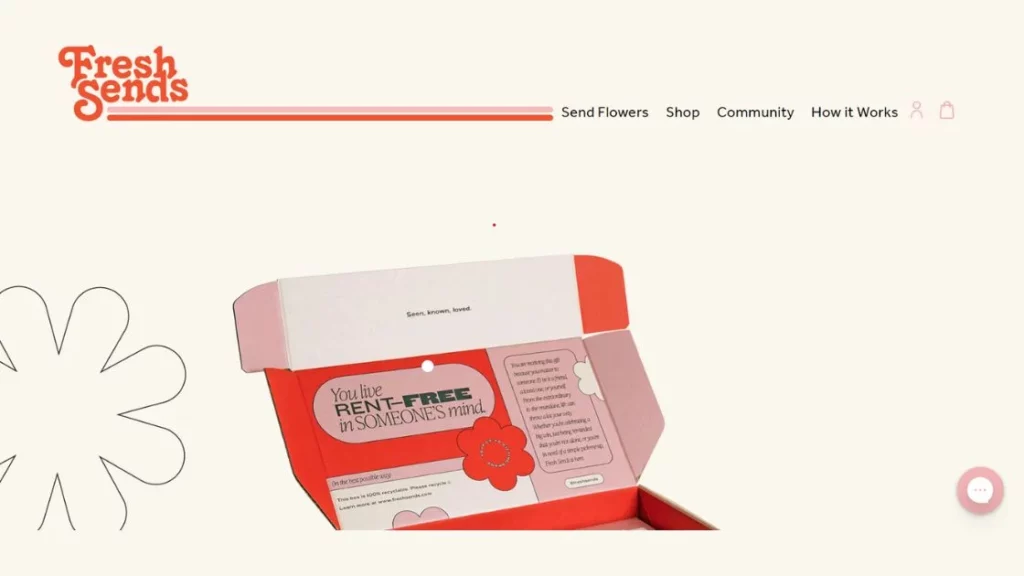 The "cookie-cutter floral industry" is criticized by Fresh Sends, which modernizes flower delivery.
Due to its emphasis on seasonality and freshness, the business makes sure that they stand out from other flower businesses. Their bouquets are made by hand, along with cards that are specially created and handwritten, wrapped to keep the flowers fresh, and sent the following day.
From the moment you land on their page, Fresh Sends makes it clear what sets them apart from other floral businesses: they are contemporary. The rest of their website provides evidence for this claim's accuracy.
Lastly, With its newness, freshness, and lack of frills, this floral business separates out from the competition.
"Bring inspiration and innovation to every athlete in the world. If you have a body, you are an athlete."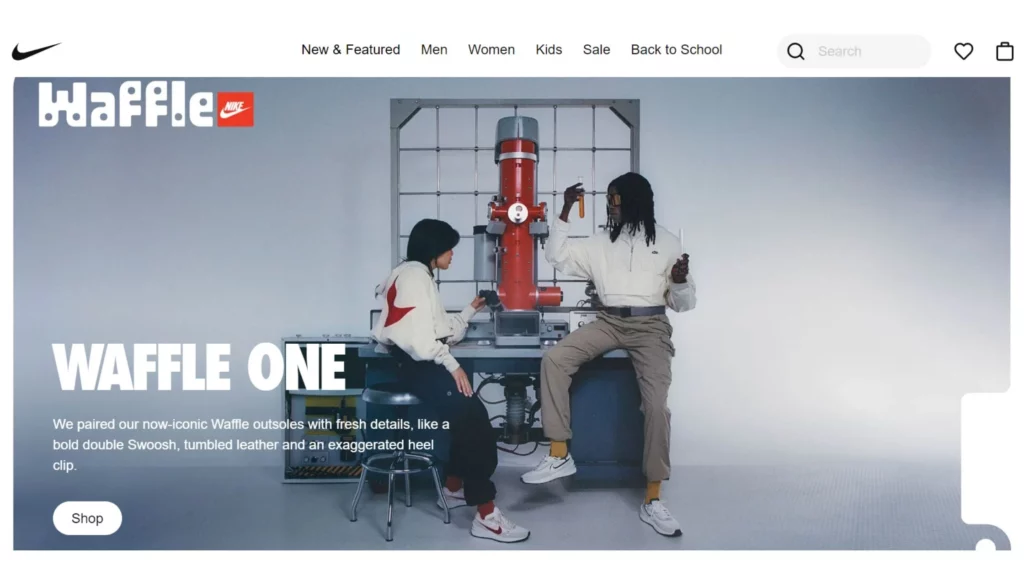 Nike, a leader in the sports and footwear industries, is a further example of a USP that works. As you may know, Nike sponsors elite athletes across a variety of sports to promote its goods, technologies, and aesthetics. As a matter of fact, you can link that to the brand's USP.
It addresses the audience by stating that its goal is to inspire and innovate for every athlete in the world. However, the "*" sign and its explanation below—"if you have a body, you're an athlete"—moves it dozens of steps farther. By claiming this, Nike expands the buyer persona to include everyone, not just athletes.
indicates cost-effective, athlete-level quality.
lastly, it demonstrates the company's commitment to supporting athletes and all forms of sports activity
"Refresh the world. Make a difference."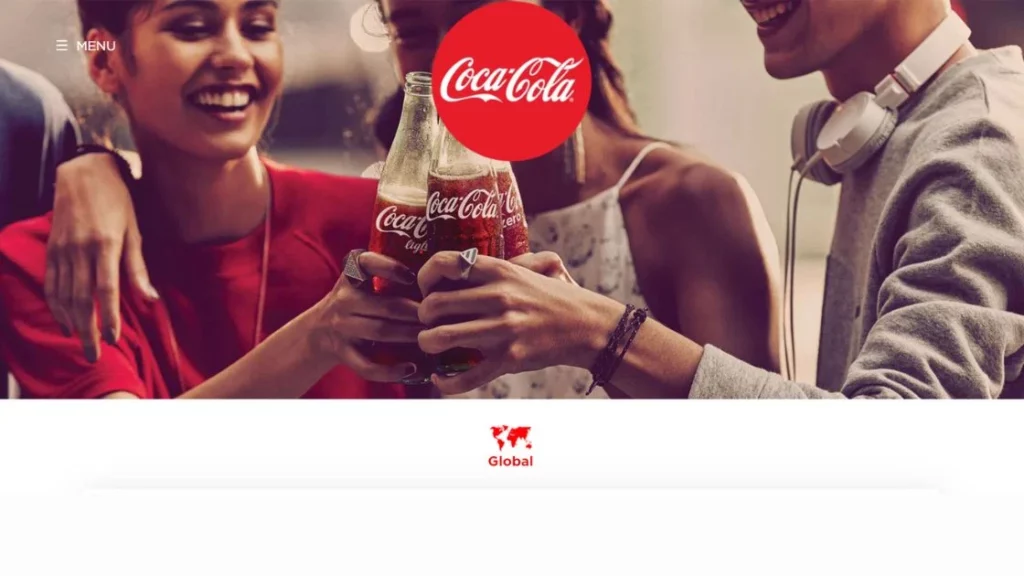 Recall how we indicated that while two sentences are OK, one sentence is optimal for USPs. No? We have done it now. The second use Coca-Cola as an illustration.
Coca-Cola, a globally renowned beverage company, uses "refreshment" as its unique selling point. By taking the straightforward phrase "refreshments and beverages" and giving it a more valuable meaning, it underlines the distinction between the product and the firm by stating that the former's mission is sustainability for the globe, which is alluded to in the phrase "Refresh the world." putting an emphasis on the "Make a difference" component to encourage consumers to use the products to contribute to sustainability.
6:Ruggable
"The indoor, outdoor, use anywhere rug."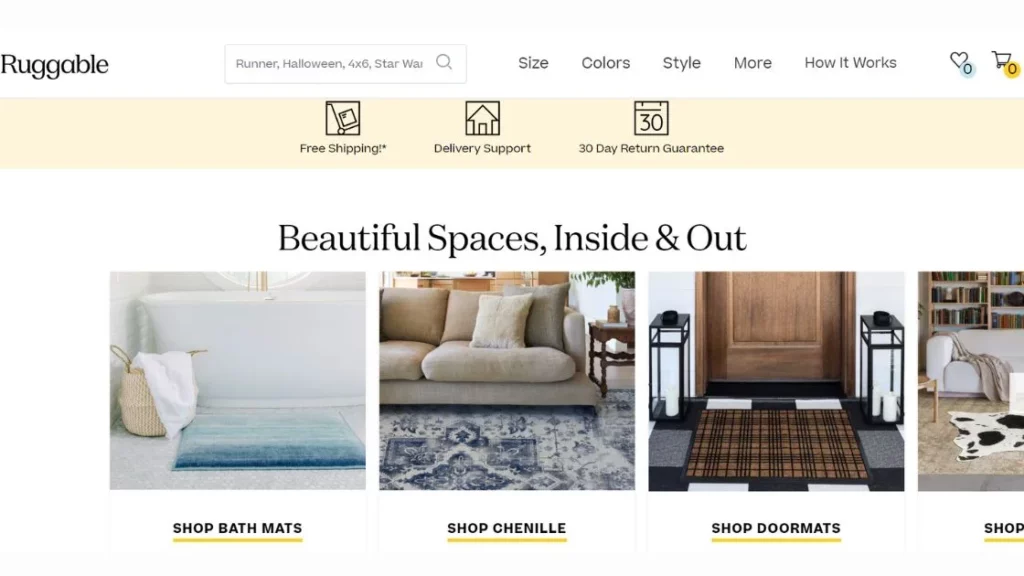 Everyone enjoys a fine rug, but an indoor rug and an outdoor rug have traditionally had quite different purposes. Thanks to Ruggable, a company that markets "the indoor, outdoor, use anywhere rug," this is no longer the case.
This USP permeates the items, which are machine washable and suitable for use in any room, whether or not it has a roof.
"You get fresh, hot pizza delivered to your door in 30 minutes or less or it's free."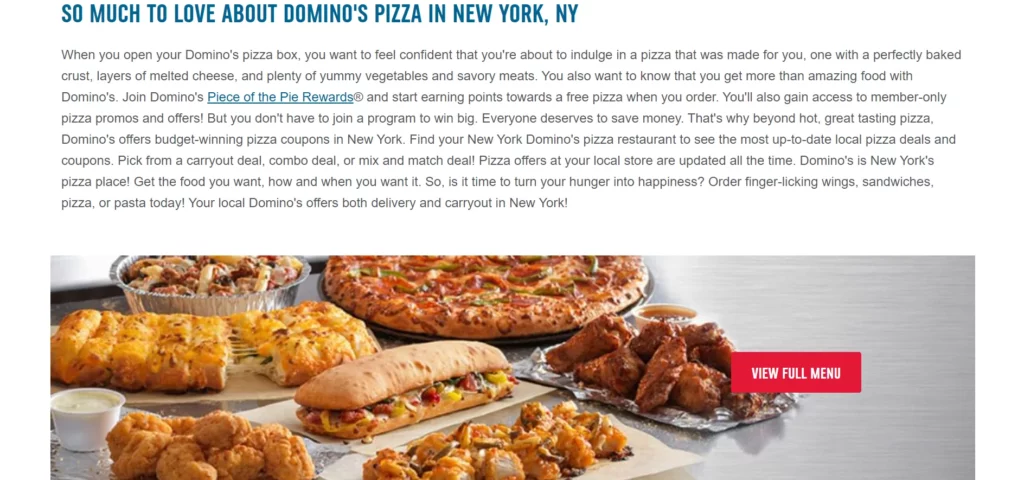 This slogan is really too long to be catchy, but it's still an excellent USP because it spells out a guarantee with perfect clarity. The terms of the deal are laid out so specifically that Domino's customers know they can hold the company to it. Sadly, Domino's no longer uses this slogan or offers this deal because it lead to a series of car accidents when delivery drivers started driving like maniacs so that they could beat the thirty-minute limit.
"Patch helps you discover the ideal plants for your location, delivers them to your door, and helps you care for them."
A firm called Patch wants to make gardening enjoyable for everyone. Plants are recommended, sourced, and delivered to customers' homes along with advice on how to care for them.
It was created as a result of its creators' struggles to a) choose the ideal plants for their house and b) maintain their viability.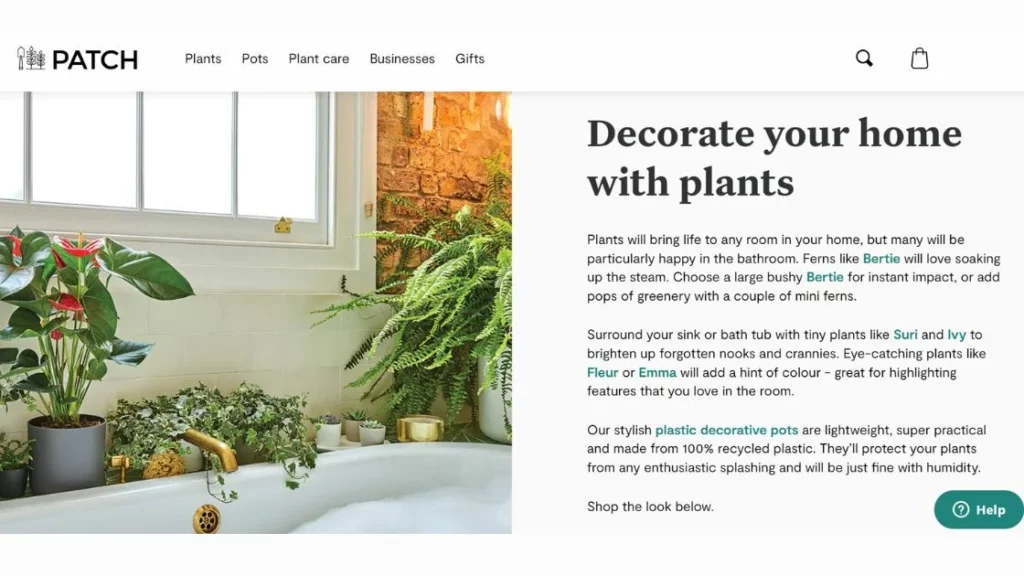 As stated in the company's USP, "Patch helps you discover the ideal plants for your location, delivers them to your door, and helps you care for them."
It demonstrates how your USP can be as straightforward as outlining your offer if your business model fills a market vacuum.
Explore the foundations of your business. Why are you here? Your USP may very well be the cause.
You can buy pre-popped popcorn at your local dollar store, so "mini-popcorn" on its own isn't much of a USP.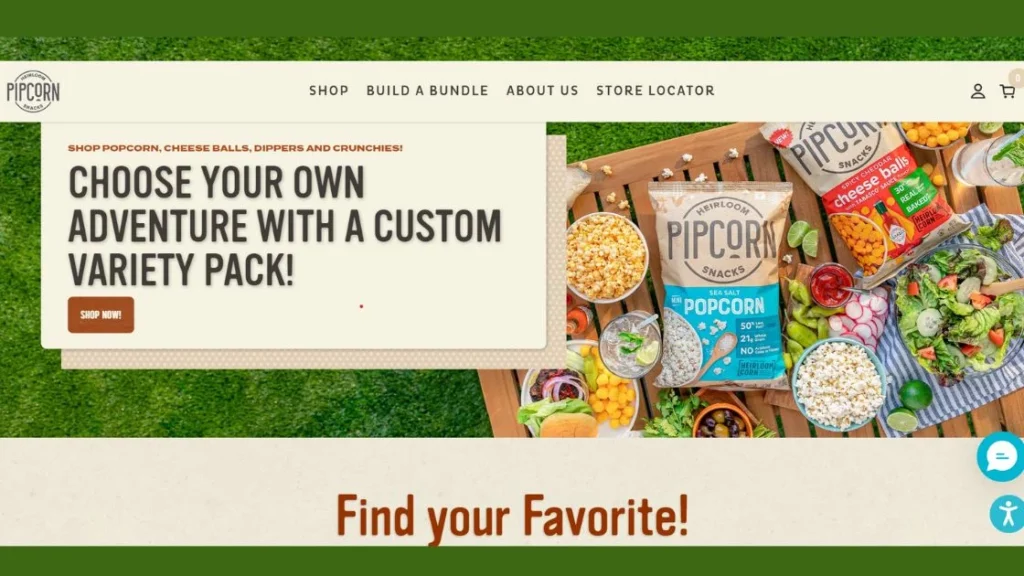 Instead of focusing on what makes its product a wise choice for the health-conscious or vegan consumer, Pipcorn is a perfect example of a business leveraging uniqueness to carve out its own distinctive spot in the market.
On the package, there are words like "all-natural," "whole grain," and "small batches," and the product descriptions on their website promote further health advantages like gluten-free, non-GMO, and antioxidants. Instead of just stating that their snack food is healthy, Pipcorn provides a list of specifics that will interest their target audience.
"Badass hair products"
Good Dye Young's USP positions it as a community that prioritizes vibrant self-expression and creativity in the first place. Additionally, "badass hair products" are produced. It's interesting to note that the USP of the online business is less about the product and more about its overall goals and strategy.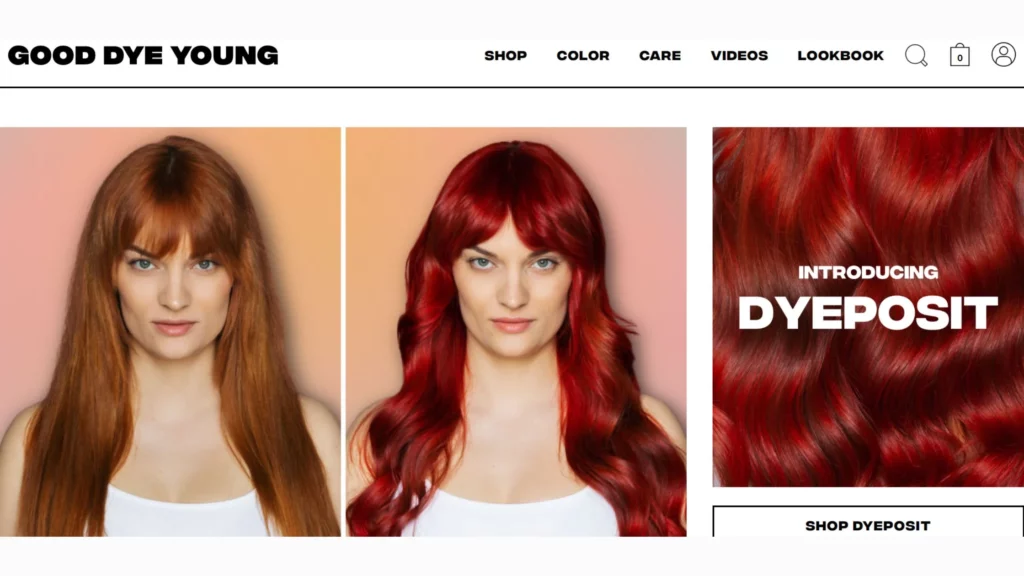 The website's strong USP is evident everywhere, from the content to the bold, colorful pictures to the community hashtag that collects consumer testimonials in one spot.
how to create a unique selling proposition
After reviewing ten successful USPs from other companies, you might be asking how to go about developing, identifying, or honing your own USP. you might check the top e-commerce companies in the world by clicking here.
Even while each USP will, well, be unique in its own way, there is still a technique you can follow to get yourself moving in the right direction. How to write your (USP)? A few points are provided below:
Make a list of all the things that might set your brand and what you sell apart from the competition. And be precise. Precision is key to creating standout products and a persuasive marketing message. Successful products solve the ideal problem and explain the value to customers in their own words.
Examine the competitors. What are the USPs of your rivals and who are they? Search for areas where you might promote your business in a distinctive way. Products in the same category might be marketed in a variety of ways; footwear, for instance, may focus on comfort, style, or durability.
Compare the needs of your audience with your most original angles. Have any unmet consumer demands been identified? Do you notice any problems that your rivals haven't addressed and to which you can appeal?
Gather the information. Use the knowledge you've gained to sort through it and identify your strongest USP.
Consider effective methods to use throughout your company. When used effectively, a USP can be incorporated into all aspects of your company, from your brand name to your return policy, to help clients remember the concept.
when you have your own unique selling proposition use it.
Your USP shouldn't just be kept in your notebook.
Put it everywhere so that people will remember it.
Make it the background of your phone and computer.
Frame it on your desk.
At the bottom of each email, sign it.
Live it, more significantly. Inhale it. Make sure that your USP is reflected in everything you do and the way you do it. Make it a priority in your daily job just as much as your company's objective or financial targets.
Summing up
Every business is unique, and every business approaches its USP in a different way, but the goal is to be able to state loudly and clearly why your product is superior to that of your rivals and to do so in a way that is both catchy and engaging.
Ask your audience questions and dig a little deeper into your area to locate gaps in the market to establish your distinct angle. Utilize research to inform your text, then write and revise until you are able to concisely convey your USP.
We hope that these real-world unique selling proposition examples will serve as inspiration for your own. Each of these examples of unique selling propositions is the result of investigation and testing, regardless of whether they are based on a product, service, prospect, or purpose. Moreover, comment down below the ecommercefix team will be happy to answer your queries.