Managing an online store is simple with a solid content management system (CMS). You may concentrate on actually selling your products instead of spending hours on the boring, technical aspects of having an internet presence.
Instead of using code, The best CMS for Ecommerce let you establish and update your online store using a simple editor. Small business owners who lack the technical know-how to create a website from scratch find them to be quite popular. However, you can still use your imagination to create a website on your own by using a CMS platform.
What is an e-commerce CMS system?
Digital content can be added to, modified, and managed using a CMS (content management system) without the need for coding. Any information on a product, including a description, photographs, videos, and other supporting materials, can be included.
The worldwide eCommerce market, which exceeded $5 trillion in 2022, is anticipated to grow by 50% during the next four years. Therefore, the first item on your business to-do list should be to create your own online store for eCommerce. Building your business site involves a number of phases, therefore it's not a simple task. Choosing the best CMS for eCommerce websites is one of the most strategic ones.
CMS system types
1: SaaS CMS
A hosted SaaS CMS for e-commerce stores is a cloud-based option that doesn't need a separate server. You pay a subscription fee in exchange for the software vendor managing upgrades, handling downloads, and handling data storage for you. In most cases, the provider also provides customer service. BigCommerce, Shopify, Squarespace, and other hosted CMSs are examples. These examples function as content management systems and e-commerce platforms.
2: Open source or a free CMS.

Customers have complete control over the functioning of websites thanks to open-source e-commerce platforms. Open source programs are frequently self-hosted and available for free download. This implies that store administrators are in charge of choosing the hosting for their e-commerce website as well as keeping the server updated and installing new software as needed. Some open source platforms offer cloud hosting, however, they differ from SaaS in that store owners are still responsible for management. WooCommerce and Magento are two of the most well-known open-source e-commerce applications.
What are the benefits of using a CMS for e-commerce?
Many brands may benefit from adopting a content-first strategy. There is nothing to be afraid of! Here are a few situations where combining an e-commerce platform with a different CMS can improve a store's performance.
1:Convert an existing site into a shop.
You probably already have a popular blog and active community. Perhaps you're considering making money from your website because your community wants more value. Now, this situation seems ideal for combining e-commerce with a CMS platform! Why make a mess of things when you already have a CMS in place? You can link with a platform like BigCommerce to add a shopping cart and enable sales from your current website rather than converting everything to an e-commerce product.
2:A strategy focused on content will increase visits.
The fact that they produce a tonne more organic traffic is one of the biggest benefits of content-first e-commerce businesses. In turn, this lowers acquisition costs and supports online retailers in creating a tribe-like community around their brand. Store owners can draw in more potential consumers, better understand their preferences, and concentrate on producing and selling more of what customers truly want with the help of cutting-edge on-page SEO capabilities and other smart content features.
3:Easy-to-update websites.
In e-commerce, speed and creativity are crucial. You want a stylish, modern website that offers wonderful user experiences and is really simple to administer and update. Secondly, You desire your stakeholders to be empowered and able to carry out their ideas in order to drive business, whether they are responding to new trends, events, or competition. Lastly, You can easily manage the products and content of your store when you combine a content management system (CMS) with an e-commerce platform.
4:Manage orders and inventory with ease.
It makes sense to use demand creation and content marketing strategically. However, you still need to ensure that the e-commerce portion of the business is scalable and operates efficiently. You won't need to worry about integrated inventory management across several channels, delivery, or secure payment methods thanks to the advanced capabilities offered by e-commerce systems. You can confidently expand your business in this manner!
5:Integrate with payment providers.
A secure payment environment will be essential to your company's success. And that's another major benefit of having backend e-commerce capability added to your CMS: you can interface with top payment gateways to build credibility for your business and inspire trust. Even better, integrations require a few simple steps to complete.
6:Growing as an industry thought leader.
Brand recognition is difficult to develop. However, you may easily establish yourself as a thought leader or an industry influencer if you have specialized knowledge and are willing to share it with others. This would greatly increase interest in your company and the demand for your items. Continually providing suitable materials will lead to revenue sooner rather than later.
The best CMS for Ecommerce platforms list
1:Wordpress with Woocommerce
The Best Free eCommerce platform open source, Among the many vendors of e-commerce software on the market, WordPress is unique. This is due to the fact that it is the best option for creating all types of web pages, not only e-commerce websites. A content management system called WordPress is used by about 28% of all e-commerce websites.WordPress is an open-source e-commerce CMS platform, in contrast to Shopify. This implies that using their fundamental technology is free of charge.
E-commerce
CMS
Features
Pricing
Firstly, Stylish and simple UI
Content integration for WordPress,Default currency
Automated taxation, minimize the page load
multifunctional shipping, Personal tax computations
Further, Customer information
Analytics and Reporting
CRM store administration
It's Free but
you have to buy hosting Starts at $2.95 per month


Reason to buy
Order tracking + customer engagement +
delivery status updates+ inventory management, and more
RATING
★★★★★

Example of Woocommerce store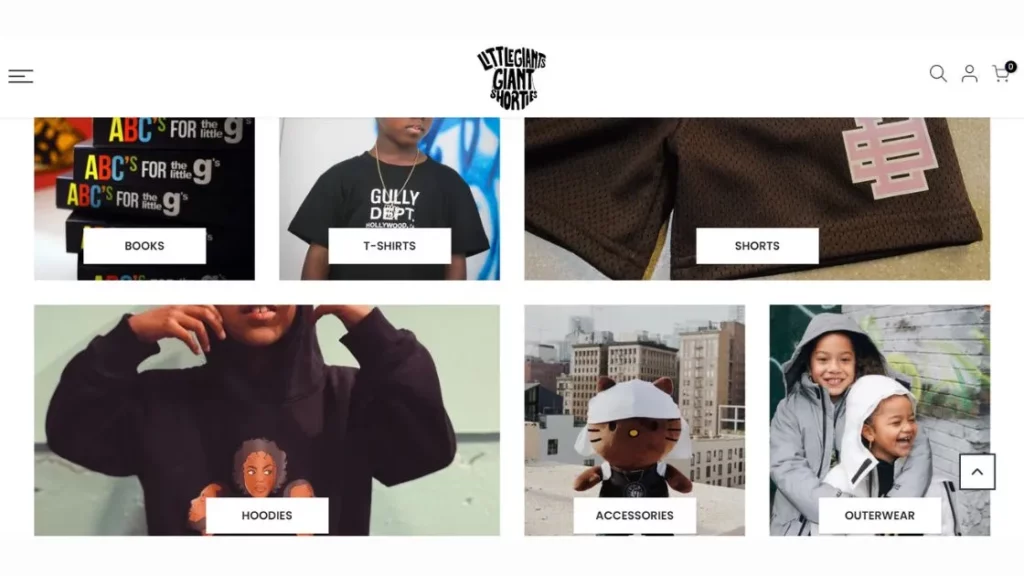 Woocommerce Benefits
Give the basic WooCommerce program a number of free features.
A free WordPress plugin is called WooCommerce.
Compared to other complex CMS solutions, WooCommerce is straightforward and simple to use.
simple to modify themes
Websites built with WooCommerce operate quickly and have the features you need when you need them.
Offer a lot of extension options
SEO-friendly
complete command over the material
knowledge of WordPress users
Drawbacks
Ensuring the store administrator is well-versed in both WordPress and WooCommerce.
Some extensions require a fee to be installed.
Users must pay separately for hosting and domain.
The WooCommerce plugin occasionally has trouble adjusting to WordPress' regular upgrades.
Only WordPress themes are compatible with the platform.
So, for whom is WooCommerce suitable?
WooCommerce is an excellent platform for new eCommerce merchants because of its flexibility, power, and ease of use. This platform will enable you to utilize all of your existing WordPress skills to build a strong store, especially if you are already familiar with WordPress. And use WooCommerce if you can afford self-hosting.
2:Shopify
Shopify is a CMS platform specifically for e-commerce stores. It's tremendously strong and well-equipped as a result. Because it helps you save a tonne of time and work, it's one of the best CMS for ecommerce. Due to the present popularity of Shopify, With more than 2.1 million daily active users, Shopify CMS is one of the best CMS for eCommerce, once you've created your website on Shopify, you may host it there as well. You can save the hassle of purchasing a domain name and web hosting by doing this. In their large App Store, you can find helpful plugins for whatever the basic platform doesn't handle.
Top store Builder
Features
Pricing
Full blogging platform
Numerous themes for your online store
Assistance with search engine optimization,
Mobile responsive
Domain name
Paying with a credit card
reasonable shipping costs and Access dropshipping
customer accounts and profiles
From $29 per month
Reason to buy
Free 14-day trial+SSL Certificate included+Easy to modify designs
RATING
★★★★★

Here is an example of a Shopify store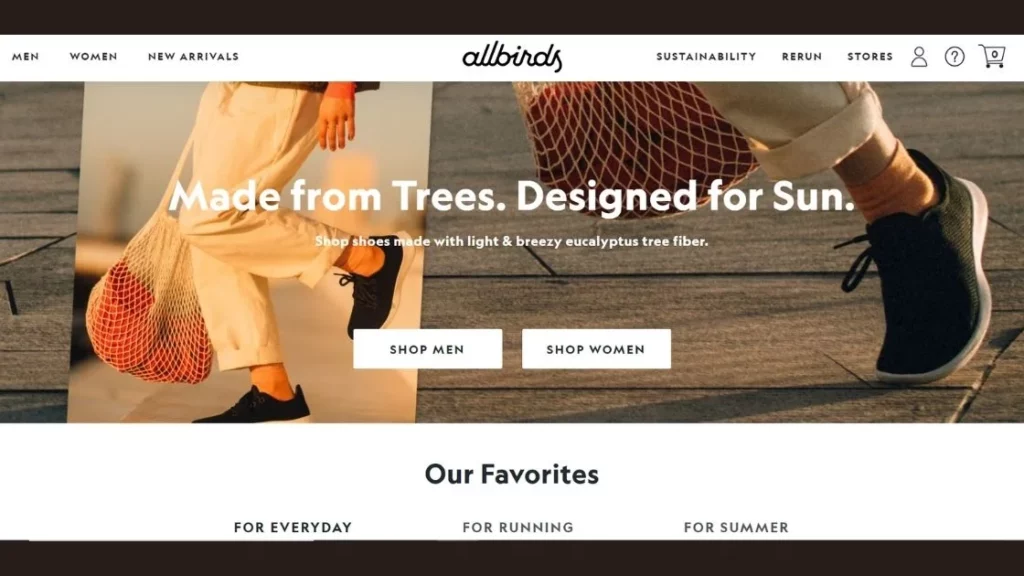 Shopify Benefits
One of the most user-friendly platforms for eCommerce enterprises is Shopify.
a number of lovely, expert, and mobile-friendly themes
Provide consumers with a variety of apps that address a variety of topics, like marketing, bookkeeping, inventory management, shipping, and more.
Provide service 24/7
Shopify Drawbacks
Shopify is not versatile enough to give your store more features compared to other self-hosted platforms.
Numerous Shopify themes demand payment.
To get significant theme customization, you might require professional assistance.
Although the Accelerated Mobile Pages (AMP) functionality is useful, it can only be found in premium applications.
Who should use Shopify, then?
For those looking for the quickest and simplest way to launch an e-commerce website, Shopify is a fantastic choice. The platform is very adaptable and can accommodate many different types of enterprises. With Shopify, you can easily create a well-functioning website even if you have no experience with website building or are just starting a business with a business idea.
3:Magento
The best open-source eCommerce platform is known as Magento. The system, which was created in PHP, makes it simple for store owners to develop their online enterprises. All business sizes can use the platform, which also satisfies their B2B, Omnichannel, and mobile commerce demands. Additionally, Magento enables integration with a variety of third-party extensions to produce unique digital retail experiences.
Over $100 billion in gross merchandise volume is handled by Magento each year, as seen by the world. With more than 300,000 Magento developers throughout the world, Magento has developed a strong community. Additionally, it provides access to the vast Magento Marketplace, where a variety of extensions can be downloaded.
E-commerce Platform

Free Features
Pricing
Catalog Management.
Order Management.
Search Engine Optimization.
Advertising and Marketing.
Internationalization and Easy Checkout.
Payment Modes and Analytics &Reporting.
It's Free but
you have to buy hosting Starts at $2.95 per month


Reason to use
Magento can help you manage multiple stores from one admin panel, saving you a lot of time
RATING
★★★★★

Magento store example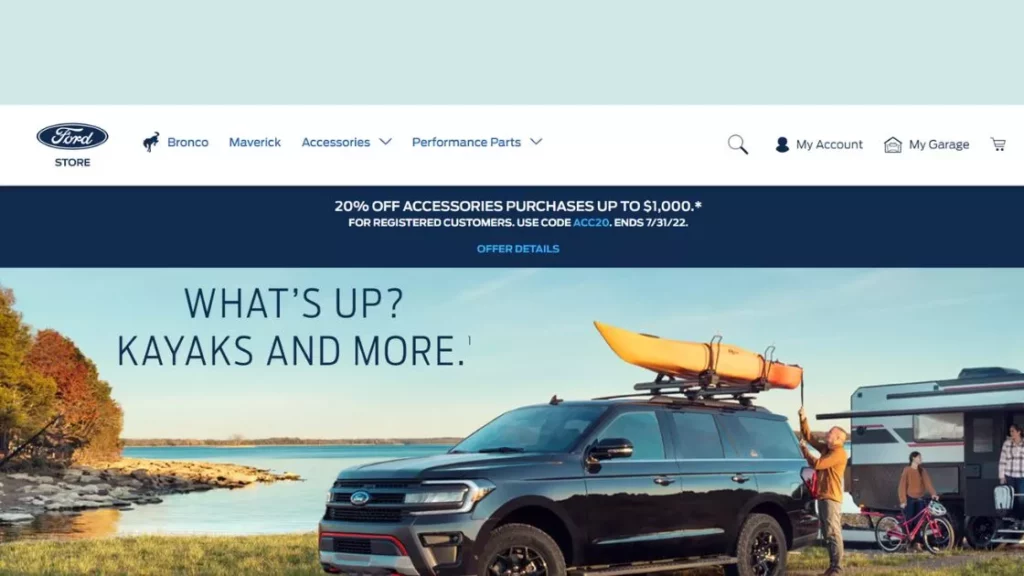 Magento Benefits
Firstly, Magento is a robust platform with many features.
Further, Magento is quick to load and SEO-friendly.
Users can alter practically all of a Magento store's features.
With a number of sophisticated reporting options, store owners may access all information, including orders, customers, and items.
Solutions from Magento are designed to grow alongside customers' businesses.
A large community exists around Magento, with 360,000 forum users. You can access help, documentation, FAQs, and anything else necessary to comprehend our platform.
Magento Drawbacks
Because Magento is complex, using it is very challenging for non-technical persons.
Plans for Magento are pricey when compared to those of other platforms.
Website hosting is required for Magento.
So who should use Magento?
Magento is unquestionably suited for large-scale internet businesses. Magento is the greatest option for you if you have several shops and want to manage them all from a single backend.
4:Prestashop
PrestaShop is an open-source, freemium eCommerce platform for online retailers. PrestaShop claims that its technology is used by over 300,000 e-businesses worldwide. The platform is widely utilized since stores can easily install and modify the software. You have the option of choosing a self-hosted or fully-hosted version. As a result, you can determine your level of technical command.
E-commerce Platform

Free Features
Pricing
Activity Dashboard and CRM
Cataloging/Categorization
Credit Card Processing and Customer Accounts
Customer Management Design Management
Document Management
Email Marketing, For Small Businesses
Inventory Tracking
Multi-Channel Marketing and Multi-Stores
No monthly fees,
no commission on sales, always 100% free


Reason to buy
PrestaShop is free to download and use. No monthly fees, no commission on sales, always 100% free
RATING
★★★★★

Prestashop Example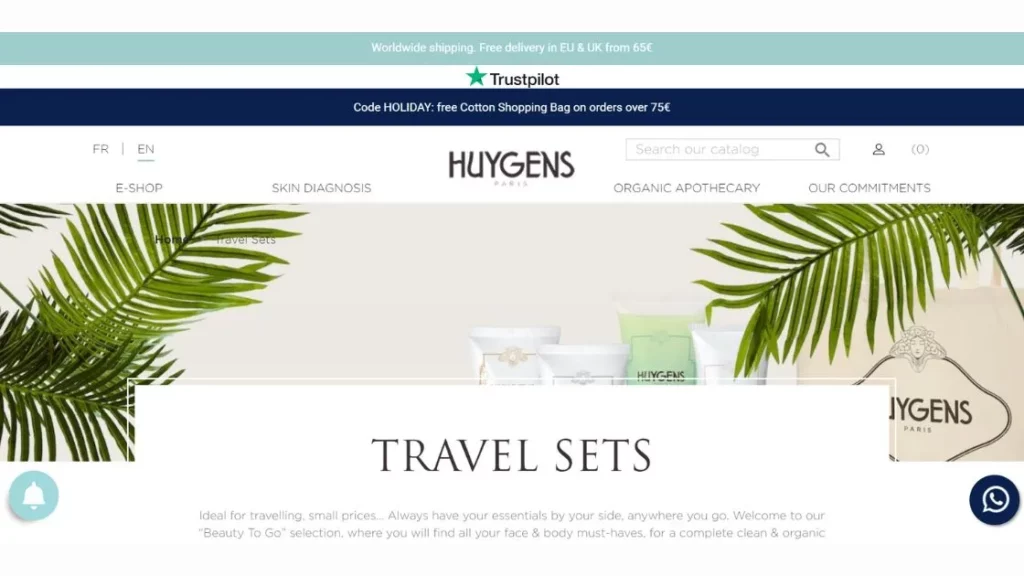 Presta shop Benefits
Simple to install and customize
The open-source PrestaShop shopping cart is free.
The PrestaShop interface is simple enough for non-technical users to use.
convenient customization options
Encourage the use of secure payment processors like PayPal and Google Checkout
Presta shop Drawbacks
Due to its restricted scalability, PrestaShop is appropriate for small and medium-sized businesses.
PrestaShop relies on its partners for assistance instead of having an official internal team.
PrestaShop's layout is not suitable for large-scale stores.
Add-ons are somewhat Expensive.
So, who should use PrestaShop?
PrestaShop is an ideal option for new online merchants, even without any existing technical experience due to its simplicity, user-friendly interface, and functionality. However, the fact that Prestashop's features for online stores are limited makes it a default best fit for small and medium-sized businesses.
5:Bigcommerce
BigCommerce is a well-known star among the many eCommerce software providers allowing you to launch an online business. BigCommerce has drawn more than 55,000 merchants of all sizes because of its many built-in features and customization choices. Particularly well-known companies like Toyota, Natori, and Martha Stewart have long trusted and utilized this technology. BigCommerce is a robust platform that allows users to add massive, quickly expanding enterprises into the highest ranks.
Top Ecommerce CMS
Top Features
Pricing
Focuses on multiple channels and connects to Facebook, eBay, Amazon, etc.
Integration of WordPress
Broad content tools
40+ pre-integrated gateways+Offers free trial +Flexible product management
The standard for $29.95 per month,
Plus for $79.95 per month
Pro for $299.95 per month.

Reason to buy
The most user-friendly dashboard for managing
products, orders, and refunds is offered by BigCommerce.
RATING
★★★★★

Example of Bigcommerce store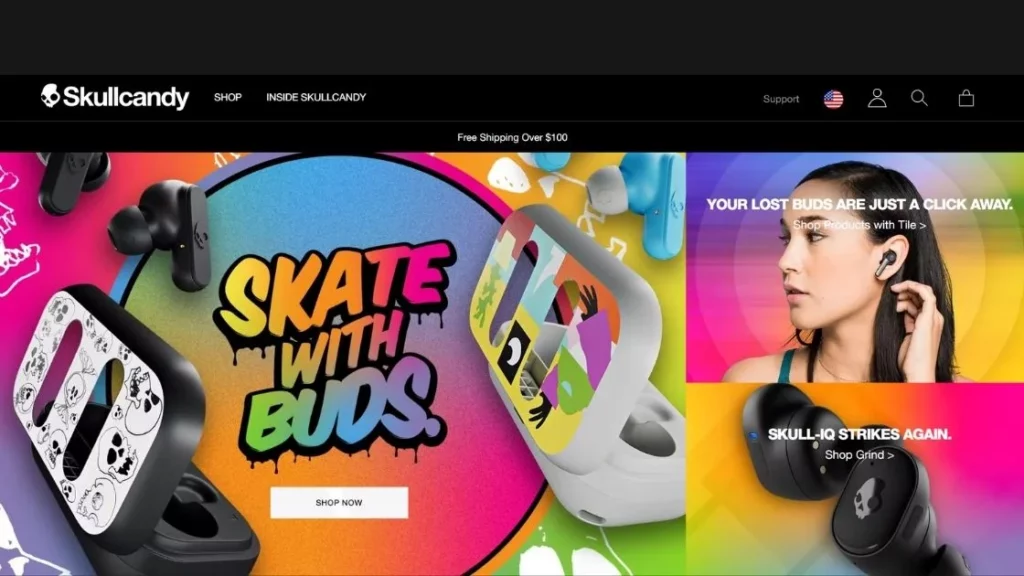 Bigcommerce Benefits
Easy to use and a quickly loaded online store
Many different theme options
Efficient for SEO and natural search results
friendly client service
Integrate right out of the box with numerous add-ons or programs from third parties
Easy to customize fields built-in blog
professional staff accounts
Bigcommerce disadvantages
Pricing for BigCommerce is slightly more expensive than that of other platforms.
Online sales are restricted annually, so if you want more, you'll have to change to a more expensive monthly plan.
The integrated blog does not support RSS feeds.
Who should use BigCommerce?
BigCommerce benefits both big and small businesses. Moreover, BigCommerce gives the scalability to expand your large online business. As a result, BigCommerce has sufficient amazing features for small enterprises to optimize and scale up the store without straining the owners' tight financial constraints.
6:Joomla
One of the reasons Joomla is one of the top CMS for eCommerce is its vibrant community. Support from the customer service personnel isn't always as good as that of the more seasoned users. A total of 3% of websites on the internet are on Joomla, You can find anything (tips, techniques, advice) based on the actual experiences of experienced store owners on the Joomla forum.
E-commerce CMS

Top Features
Pricing
Firstly, the internal features of Joomla are quite effective
(core features).
User Manager: This tool lets you manage user information,
including permissions to edit, access, publish,
add or remove users, modify passwords, and switch between languages.
Authentication is the key component of the user manager.
It's Free but
you have to buy hosting Starts at $2.95 per month


Reason to use
Joomla can help you manage multiple stores from one admin panel, saving you a lot of time
RATING
★★★★★

Example of Joomla store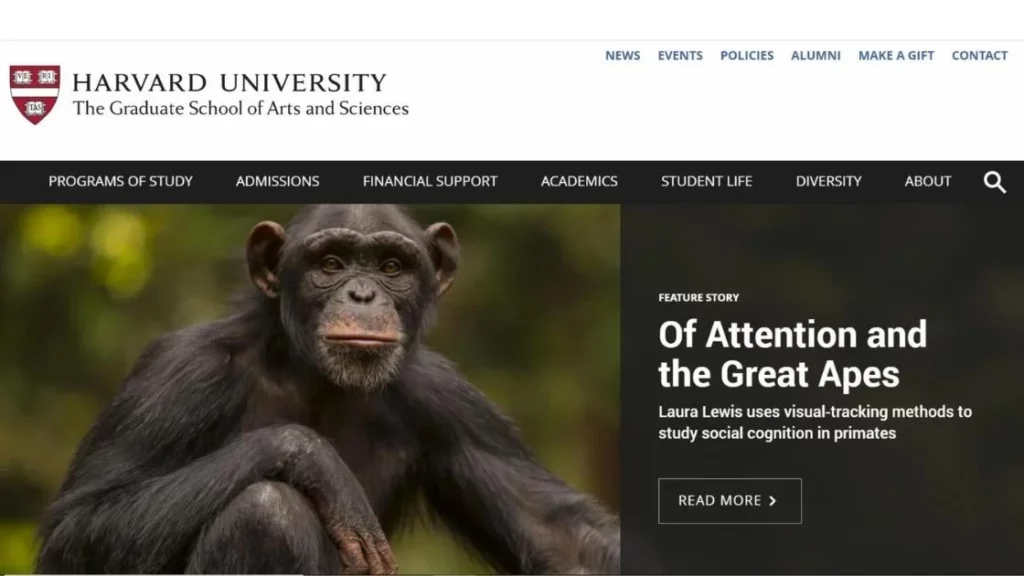 Benefits of Joomla
Free forever Open Source software,
A versatile system that is simple to extend and customize, out-of-the-box search engine optimization, security-conscious development, and Joomla!
Moreover, Develops naturally as your demands change.
Create effective PHP applications.
Joomla Weakness
A Little Complex As previously noted,
Joomla! is more complicated than WordPress, making it challenging to add your own unique design without development skills.
Lastly, In contrast to WordPress, the marketplace for extra modules and add-ons is substantially smaller for Joomla!
Is Joomla suitable for whom?
It is suitable for professional web developers, businesses wishing to create complicated websites like online stores, and agencies that should consider Joomla! Although it lacks the active community that WordPress has, its official forum, documentation, and tutorials are excellent resources for finding assistance.
7:Ecwid
Ecwid is an eCommerce content management system (CMS) that enables you to build dynamic online storefronts and sell goods anywhere around the globe. As a result, It includes all of the eCommerce technologies needed for people to create websites quickly and change their online stores to suit their needs.
E-commerce Platform
Free Features
Pricing
Firstly, Sell on your website, social media,
Marketplaces, all from a single dashboard.
10 products
Mobile Optimized
Further, Add a store to any website
Sell simultaneously on multiple sites
Free Plan and From $12.50 per month.

Reason to buy
Your brand + Ecwid's e-commerce
Perfect for agencies, web hosts, and fintech companies
RATING
★★★★★

Ecwid store example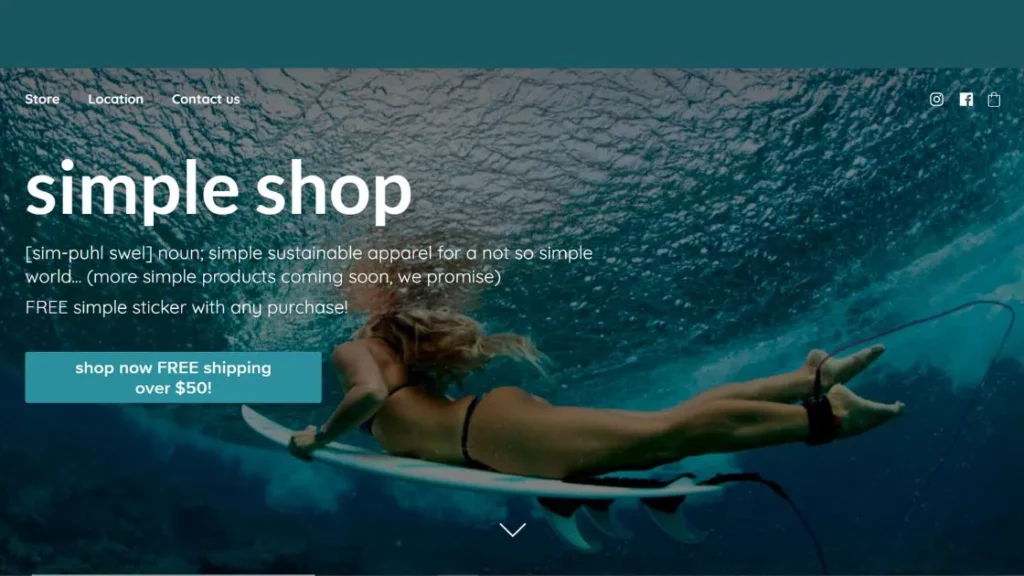 Benefits of Ecwid
Simple & Quick to Start. Simple Solution.
It only takes a few steps to launch your Ecwid online store.
Utilize Ecwid on a Current Website.
Outstanding Support and More Payment Options.
Secure Service you can Create a New Store on Ecwid.
Syncee and Ecwid together
Ecwid Cons
In Ecwid you can't really create a professional standalone store with it (its "Instant Site" option is pretty basic)
The SEO tools might use some work, especially where creating URLs and redirects are concerned.
Who should use Ecwid?
Ecwid is suitable for small to medium-sized enterprises that sell both online and offline, according to its website. Ecwid offers multiple pricing tiers so you can purchase only what you require. This application makes it simple and economical to sell online if you're just starting out in the company.
What are the best practices for using a CMS for e-commerce?
You undoubtedly noticed after reading the list above that e-commerce CMSs primarily fall into two groups. Essentially, you have a choice between all-inclusive ecommerce platforms and pure content management systems.
The maturity of your business, the number of products you sell, your sales volume, and your content strategy are all important determining factors in selecting the best ecommerce CMS solution for your company. The decision you make will be different from someone who regularly invests in generating traffic for their online store if you primarily sell on Amazon and don't update your website often. Both groups are mentioned below you can choose one of your choices.
1:Content first.
The CMS is essential to e-commerce sites that prioritize content in fostering business expansion. A typical goal of content-first ecommerce firms is to educate and engage their audience with content in order to foster interest, loyalty, and trust. In the backend, an add-on manages the e-commerce capabilities.
Brands with strong marketing and design teams who can create content-rich digital experiences that put their products in important contexts and boost demand should consider it as a feasible choice. Lastly, check out here some points that can help you.
Set a clear goal and investigate personas.
Analyze the content.
Select a content management system.
Choose the kind of material you wish to produce.
Come up with content ideas.
Manage and publish your content.
2:Ecommerce first.
First things first: choosing an e-commerce-first platform does not preclude your website from benefiting from content marketing.
As content and the success of e-commerce become inextricably linked, e-commerce platforms seek to strengthen their content-first approach by giving store owners the tools they need to develop, design, and publish traffic-generating unique content.
However, E-commerce-first solutions have a lot to offer, ranging from on-page SEO management to graphic drag-and-drop builders and slick blog designs. Additionally, business owners who choose content-first content management systems may easily link those systems with e-commerce platforms for the best possible setup overall. The ability to mix the selling and telling elements in one backend platform is a clear benefit of this strategy. Lastly, have to look at the points below.
Establish your market and target audience.
Look at what your competitors are doing.
Create goals based on benchmarks.
Look into marketing tools that can be useful to you.
As you gain traction, gradually add more marketing channels.
Summing up!
The quality of your website determines your success or failure in the modern e-commerce sector. A fantastic e-commerce CMS can assist you in building a beautiful website. The Ecommercefix team hopes that after reading our ranking of the best e-commerce content management systems, you are better informed about your alternatives.
The time has come to launch your online store. The first crucial step is selecting a CMS. As a result, picking the appropriate eCommerce CMS can save you a tonne of time and money. We recommend one of the best CMS for eCommerce is Shopify CMS, which has more than 2.1 million daily active users.
Which e-commerce CMS do you think is the best? Comment below Feel free to ask anything we will be happy to answer your queries!