Check out this post for some great suggestions on how to put together successful innovative sales campaign ideas that will increase your revenue at the end of the year! Every firm needs sales efforts to succeed. They may assist you with finding and contacting potential clients, spreading the word about your goods or services, and producing leads and sales.
You need a specific objective, a plan, and the resources required to execute it in order to establish a successful sales campaign. To get you started, check out these creative ideas for sales campaigns.
What is a sales campaign, exactly?
Let's start by exploring the fundamentals.
Although the idea of a "campaign" is necessary for marketing, it may not be discussed enough.
A marketing campaign is a brand's promotional push or initiative that is usually connected to a broad commercial objective. Campaigns entail pushing written and visual content across a variety of marketing channels including advertisements, videos, photographs, blog entries, and copywriting think social media, emails.
Here is a quick list of some of the most popular objectives that prompt businesses to develop campaigns:
Boost brand awareness:
Launch a new product or service:
Improve customer engagement and satisfaction:
Drive sales and revenue:
Increase customer lifetime value (CLTV):
Reduce customer churn:
When we think of classic marketing campaign examples (like "I'm lovin' it?" or Nike's "Just Do It"), we typically imagine TV spots, billboards, and old-school print ads in magazines.
Let's jump ahead to the present. Campaigns aren't just for large corporations and ad departments anymore. Businesses of various sizes and shapes may realize their marketing campaign ideas thanks to the abundance of digital tools and free marketing avenues like social media and email marketing.
The top innovative sales campaign ideas ever
McDonald's I'm Lovin' It Campaign:
Coca-Cola's Share a Coke Campaign:
Dove's Real Beauty Campaign:
Nike's Find Your Greatness Campaign:
Redbull Stratos campaign:
McDonald's I'm Lovin' It 24 Campaign
Firstly, McDonald's was able to create a strategy with a successful business model by concentrating on advertising, franchising, and ongoing innovation. They marketed it as a family-friendly destination in order to target their marketing to families. Ronald McDonald, their mascot, was developed in part to appeal to younger audiences.
The appeal of "I'm lovin' it" spoke to the simple pleasures of everyday living in which McDonald's had a role to play. It reminded everyone that McDonald's was part of their lives and their culture and that McDonald's overall experience was one of warmth and a real slice of everyday life
Share a Coke Campaign from Coca-Cola
The "Share a Coke" campaign was first introduced in Australia in 2011. It involves modifying the Coca-Cola bottle's customary wrapping to read "Share a Coke with…" and a well-known name. The campaign's goal was to forge closer ties with customers and elicit happy memories that could be shared.
According to Coca-Cola, its "Share a Coke" campaign is so successful because it is interacting with its customers well. Due to the campaign's surprising popularity, the beverage giant prolonged it through Christmas, printing certain names with festive themes on cans.
Nike's "play new" Campaign
This Nike campaign has been a huge success in assisting individuals in discovering their joy in sports and has received incredible support on social media, where users are tagging Nike while posting their nice moments on Instagram, Snapchat, and TikTok. Nike's "Play New" campaign was started with the intention of inspiring those who believe they are lousy at sports.
Although it may not be attractive, trying something new is very wonderful. Nike debuted a brand-new campaign in 2021 called "Play New." From what we are used to seeing in Nike advertising, the campaign is extremely different. For instance, the models are not elite athletes but rather everyday folks.
Dove's Reverse Selfie Campaign
The 13-year-old girl who heavily altered a photo of herself before uploading it online is featured in the "reverse selfie" campaign film. The movie progresses backward, beginning with the uploaded selfie and then turning around all of the adjustments and staging to finally expose the young girl hidden behind it.
The fundamental message of the Dove ad was that physical appearance should be changed from a source of anxiety to a source of confidence and that women's distinctive features should be cherished rather than ignored.
The campaign has been a big success since its debut in April 2021. On YouTube and Instagram, the campaign video has received over 750 000 and 870 000 views, respectively. The public and media have praised the campaign, calling it "beautiful" and "powerful."
RedBull Stratos campaign
Red Bull Stratos aimed to go beyond human capabilities and expand knowledge for the good of humanity. The successful trip set new world records and gave future explorers vital medical and scientific information.
In fact, the best marketing campaign of all time was the Red Bull Stratos one. More than 8 million viewers from all over the world watched the Live Video Stream on YouTube.
The core theme of Red Bull's content is how their target market's interest in extreme sports, festivals, and a fast-paced lifestyle intersects with the product's capacity to keep customers up and energized throughout those events.
Different innovative sales campaigns ideas
Social media sales campaign ideas:
Content marketing sales campaign ideas:
Promo sales campaign ideas:
Social media sales campaign ideas
Facebook, Twitter, and LinkedIn are all great platforms for building relationships with potential and current customers. You can use these channels to share information about your product or service, answer customer questions, and connect with potential customers.
1. Connect with influencers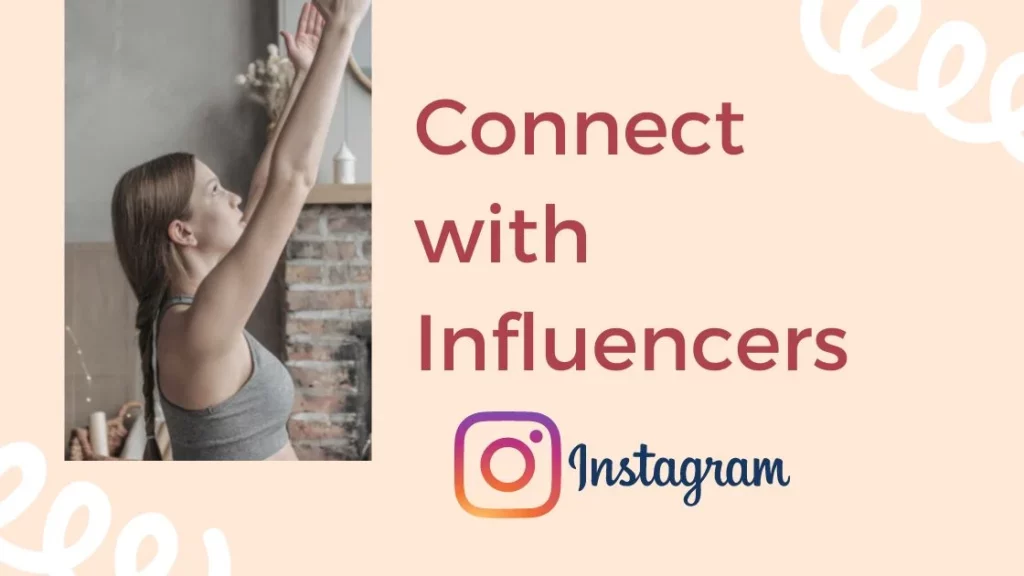 Influencer marketing is a lucrative industry. However, there's no need to strive to be the next Amanda Cerny. There are countless micro-influencers with substantial followings and without the million-dollar price tag.
Make connections with the influencers who are already familiar with your target market, then offer to send them your items or try to build a more formal marketing partnership. There are several influencer companies that can aid you if you don't have the time to climb the social media ranks.
2. Create a referral program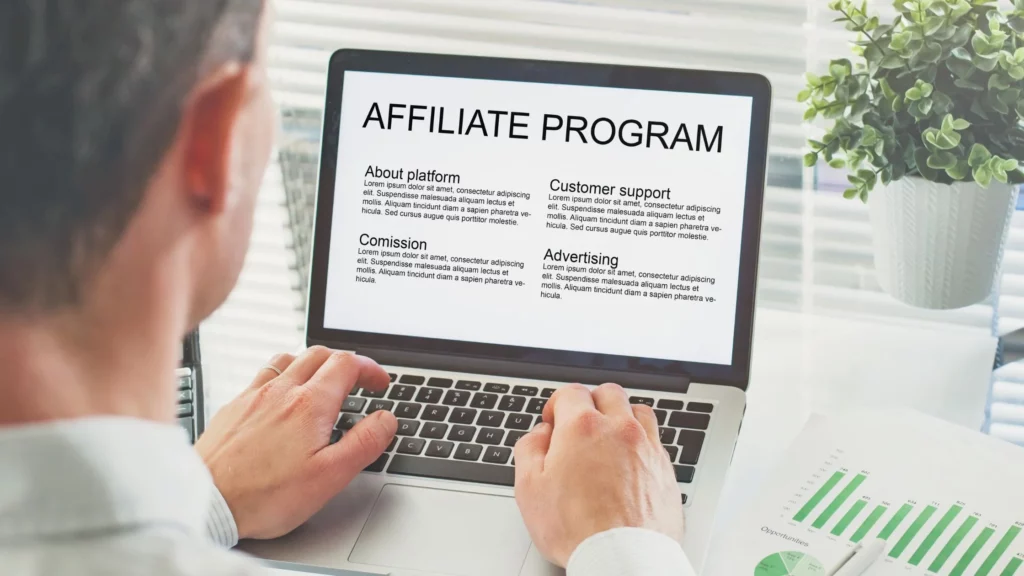 Referral programs convert your clients into brand ambassadors. By providing rewards for chatty fans, promote word-of-mouth advertising. If the incentive is strong enough, whether it be a discount, a free trial, or a free bonus gift with purchase, you'll have people talking.
3. Hold a contest or giveaway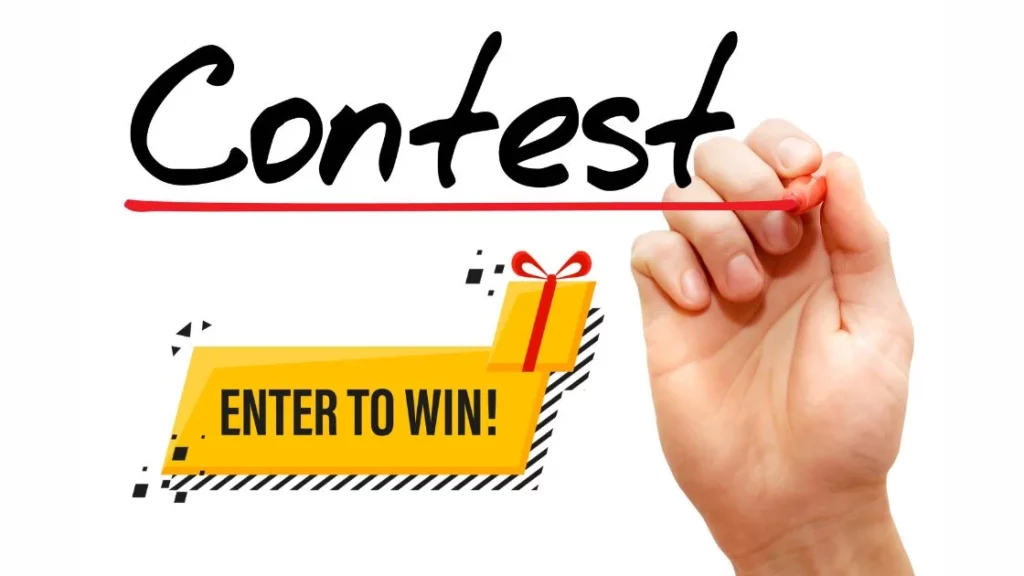 Free items! People love them. Encourage participation with a few must-have prizes. Offer something your target audience will want or give away your own goods.
But keep in mind that a giveaway only functions if you request anything in return. Ask them to mention your handle, tag a friend, or follow your brand (if they haven't already) in order to enter. Then just watch your audience expand while you relax.
4. Get interactive with social media Stories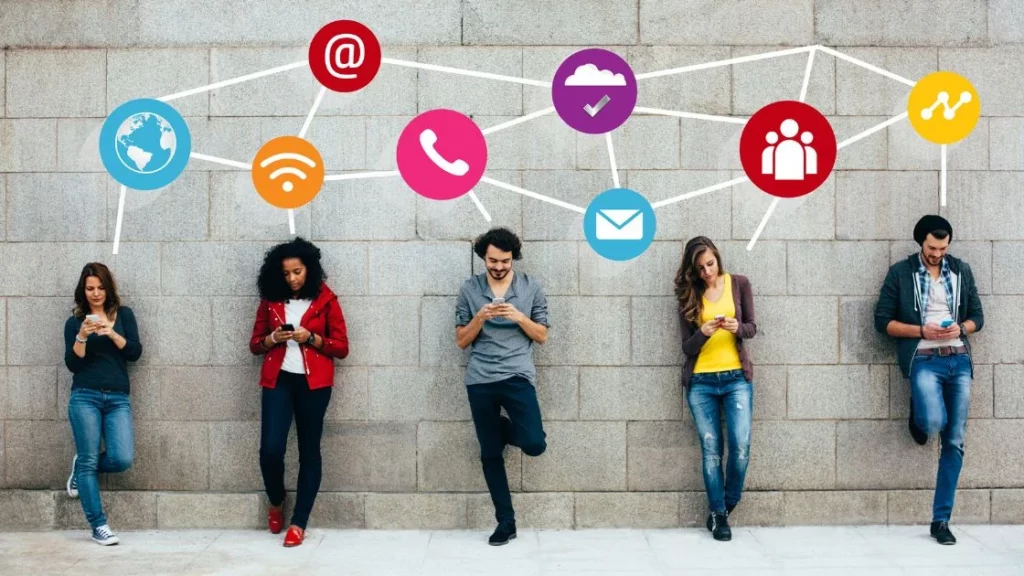 Instagram Stories is adept at generating engagement, particularly when polls and questions are present. Create a Story that your fans can take part in, and be imaginative and interactive.
Using the editable Stories template from Biteable, create a unique interactive story. You'll benefit from far more engagement.
5. Partner with another brand or account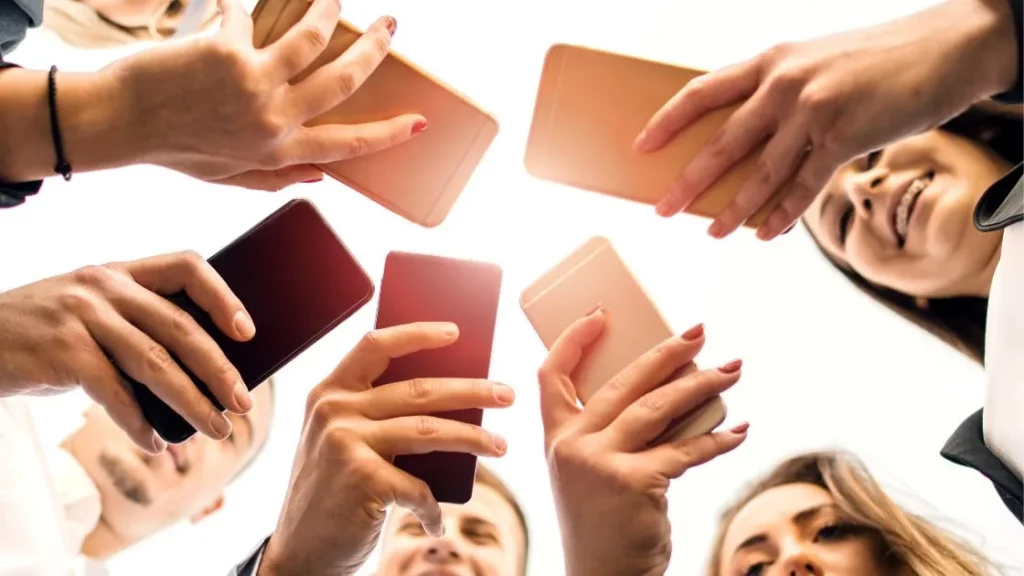 Strength comes in numbers. Join forces with a brand or account that contrasts with but complements your own. Start a joint initiative, team up for a worthwhile cause, or just showcase each other on your social media pages with a sponsored post. They will scratch your back if you do the same for them.
6. Interact with your followers live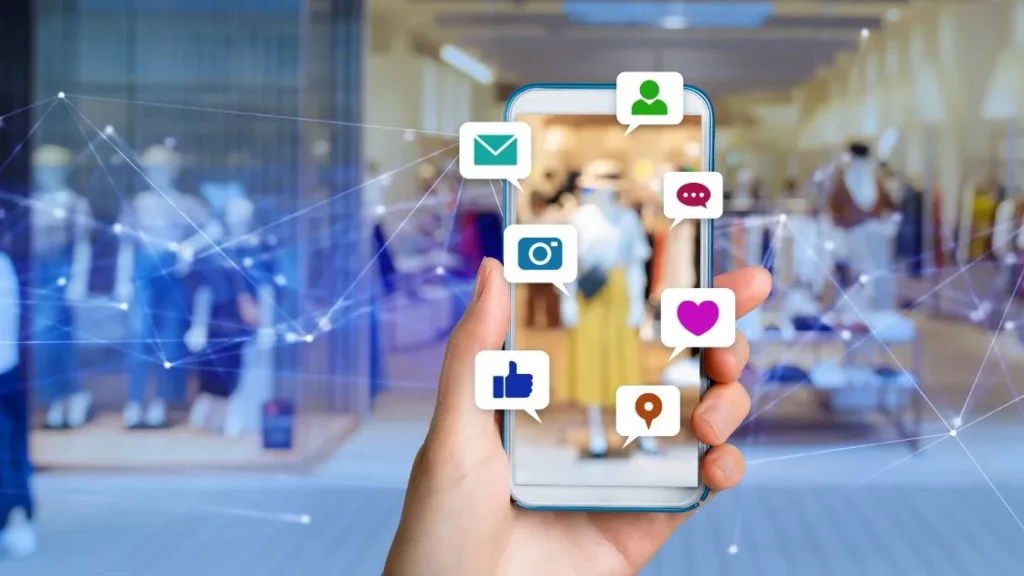 Instagram Live is a potent tool for addressing inquiries and fostering connections, just like Facebook Live. When you go live on Instagram, your followers receive a notification, making them more likely to stop by.
Lives are wonderful because they don't just have to be formal; they shouldn't be. Don't bother about a high-end production; simply point your phone and start speaking to keep things informal and enjoyable.
This kind of behind-the-scenes look helps your brand come across as relatable and friendly.
Content marketing sales campaign ideas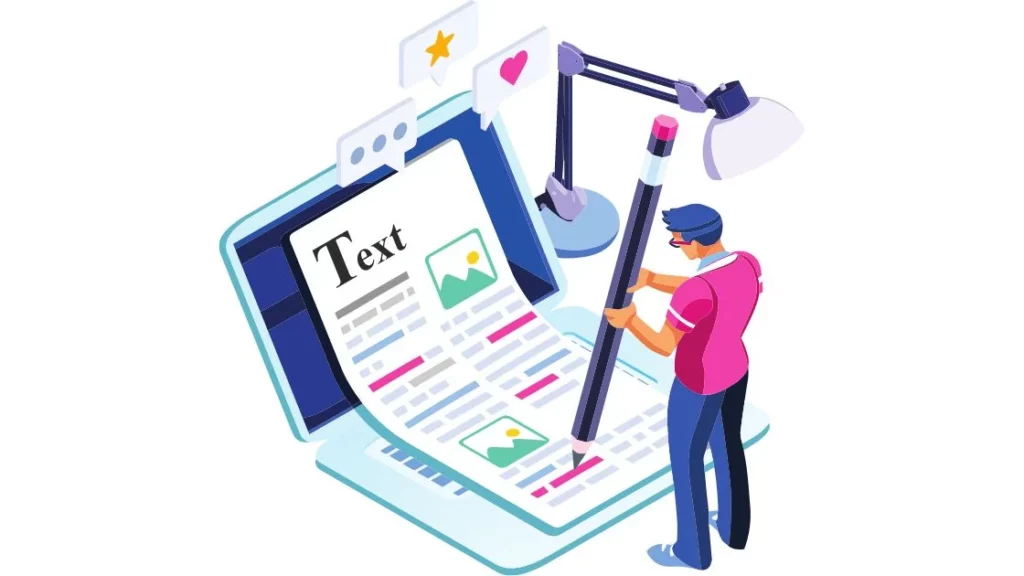 Expert guides and articles:
Job ads as content:
Community-driven content:
Posting as a Guest:
Use influencers for creating content:
1. Expert guides and articles
Every business specializes in something, and it always finds solutions to certain issues for its target markets. You can target long-tail keywords that would otherwise be more difficult to obtain because you can't simply optimize for them using expert publications or guides.
and thereby increase organic traffic from potential new clients.
You may establish authority in your field by demonstrating your knowledge through articles, tutorials, and other types of content. This will make it simpler for customers to decide where to make their next purchase. And among the top three media types that businesses utilize today for their content initiatives, according to Hubspot, are blogs and articles.
2. Job ads as content
Did you know that job listing are very shared on social media and very searchable on Google?
Instead of solely using job listing websites to advertise your employment possibilities, let's say your business has any open job listings. You ought to develop job pages on your website in such a situation.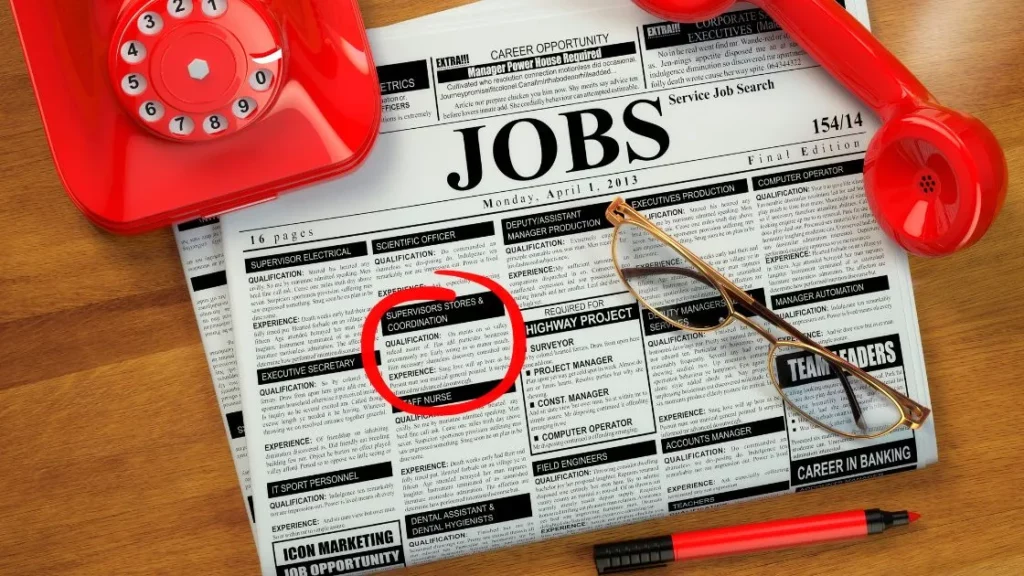 Moreover, through the creation of these pages and the use of crucial job-related keywords to drive traffic there, you can draw in qualified candidates.
Additionally, you should constantly have leads on potential hires in case you need to make another hire.
To naturally increase conversions towards new hiring, you may automatically add experiences from current employees to these pages.
3. Community-driven content
Community-driven content is always a great idea for content production. As a business, it's hard to sometimes think outside of the box of your industry or product lines. Having an engaging community around your brand is always beneficial, and not just for sales!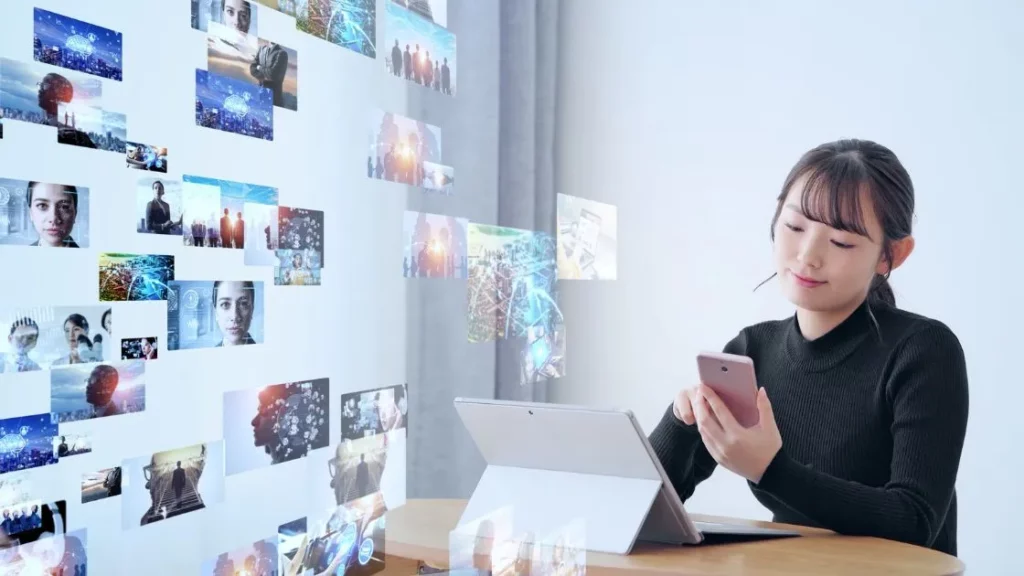 But as content, your community can produce many great ideas on how to speak about your brand more casually, which then you can use for content of different types. Or you can have a platform in which the built community can freely express themselves, like a forum or social media group.
Then you can, as a business, highlight the best content they create in your marketing strategy.
4. Posting as a Guest
Guest blogging is the practice of having a third party post a blog entry on your website.
You can promote content development through guest blogging by finding third parties who are eager to write these guest blog entries.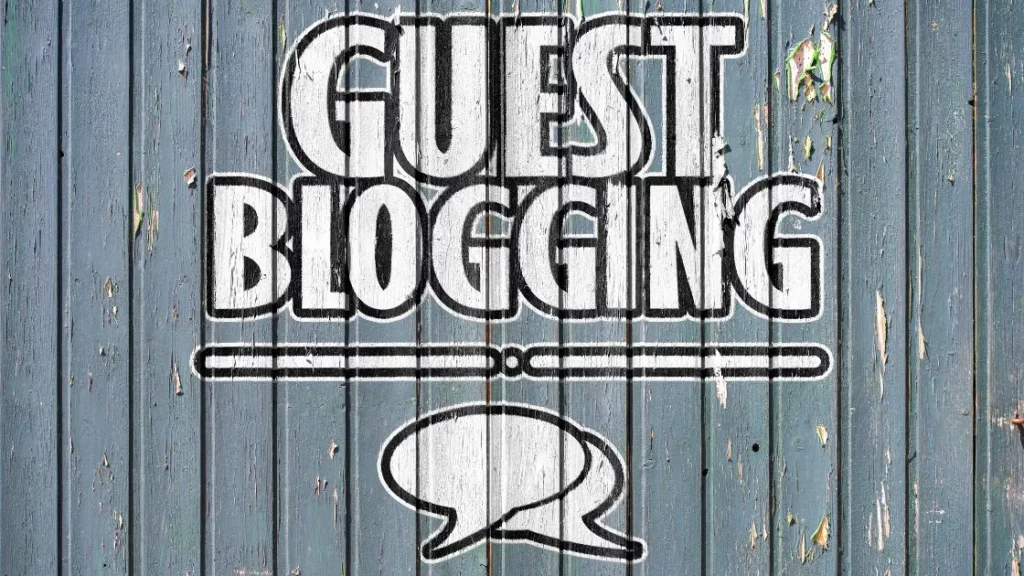 A set of rules can help you improve the guest blogging environment on your website. When it comes to guest writing, always have definite guidelines and subject matter that fits your business.
Even if you're looking for more material, you shouldn't start publishing anything on your website because the content must always be pertinent to your entire organization.
5. Use influencers for creating content
You can develop original content for new audiences and reenergize your marketing strategy by using influencers for content creation. An alternative to outsourcing your content creation is, for instance, to team up with the appropriate influencers that are compatible with your brand and produce material that you can use for promotion.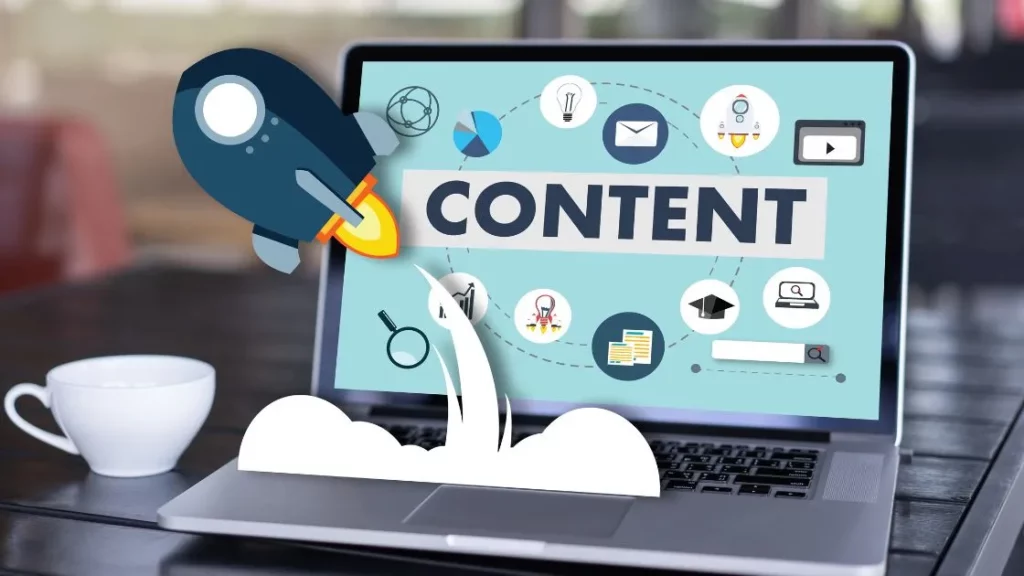 The influencers' preferred outlets may change depending on your industry. Social media channels will be more important for some influencers than others, and for some, that may be industry blogs or other publications.
There are numerous other advantages to investing in influencer connections and incorporating them into your marketing plan.
Promo sales campaign ideas
Promotional Free gift with purchase:
Rapid sales:
Discounts or coupons:
Free sample:
Free shipping:
1. Promotional "Free gift with purchase"
The "free gift with purchase" marketing is straightforward: after making a qualifying purchase, a client receives a present as a thank-you. It is effective to persuade people to spend a little bit more money by making this promotional gift offer.
What exactly qualifies as a present that appeals to the customer while being affordable for the company? Absolutely, It drives you more revenue.
3. Discounts or coupons
The most common kind of marketing campaign uses coupons and discounts. They're excellent for customers who leave their carts empty or for site visitors who aren't quite ready to buy. This is crucial during the Christmas shopping season when shoppers are bouncing from website to website looking for the best deal on the ideal gift. There is a sense of urgency created by discount codes and promo codes.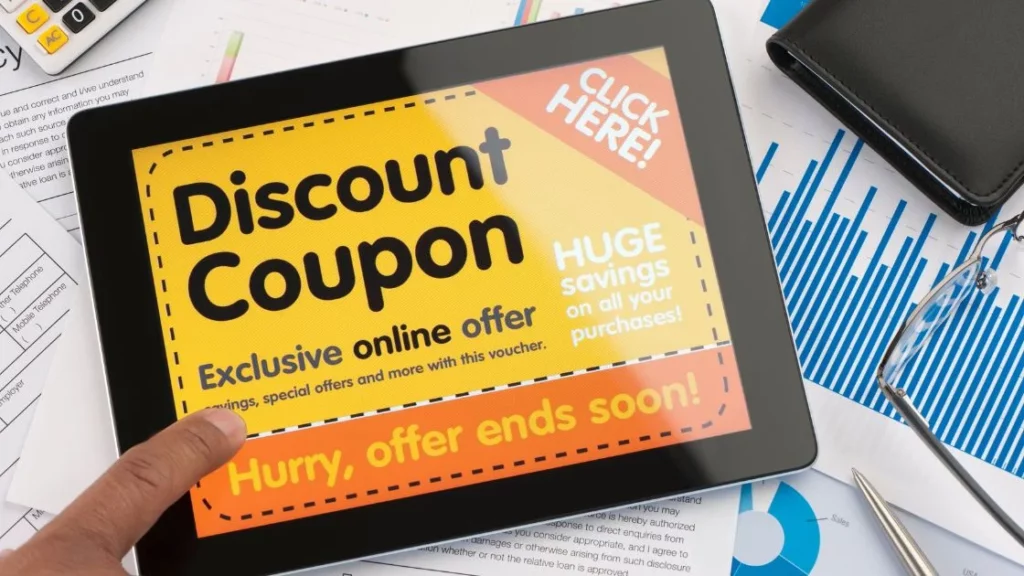 Visitors will feel as though they only had a short window of opportunity to score a fantastic promotion price on a sought-after item. This may startle them out of the panic and apprehension that might define our holiday purchasing habits. 93% of consumers report utilizing a promo code or coupon at least once a year.
3. Rapid Flash sales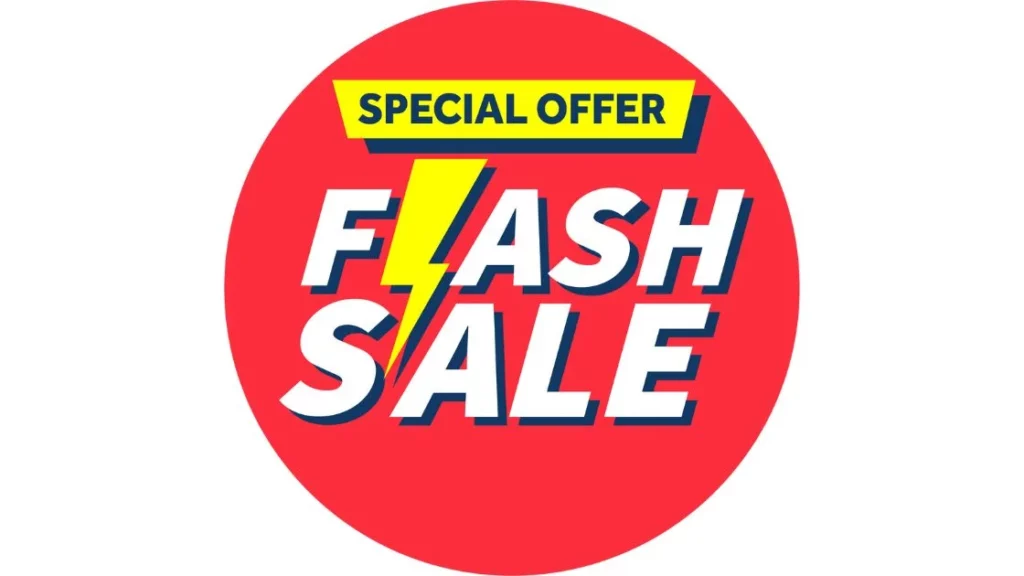 Typically, a flash sale only lasts a few days or as little as 24 hours. Additionally, it results in an average 35% increase in transaction rates.
A good flash sale generates excitement and a sense of urgency. You may generate a tonne of traffic for your website with the appropriate marketing efforts. Additionally, you'll encourage users to your site to buy non-sale items.
Provide customers with a special discount code that they may use to save money to give your flash sale an upscale feel. Additionally, to ensure that your customers don't miss your bargain, advertise it in your email marketing campaigns.
4. Shipping Is Free
Free shipping boosts revenue, order volume, and conversion rate, according to numerous studies. This benefit may be the difference between a customer choosing to buy from you or a rival because 88% of consumers will pick free shipping overpaying for shipping, and 81% study numerous websites before making a purchase.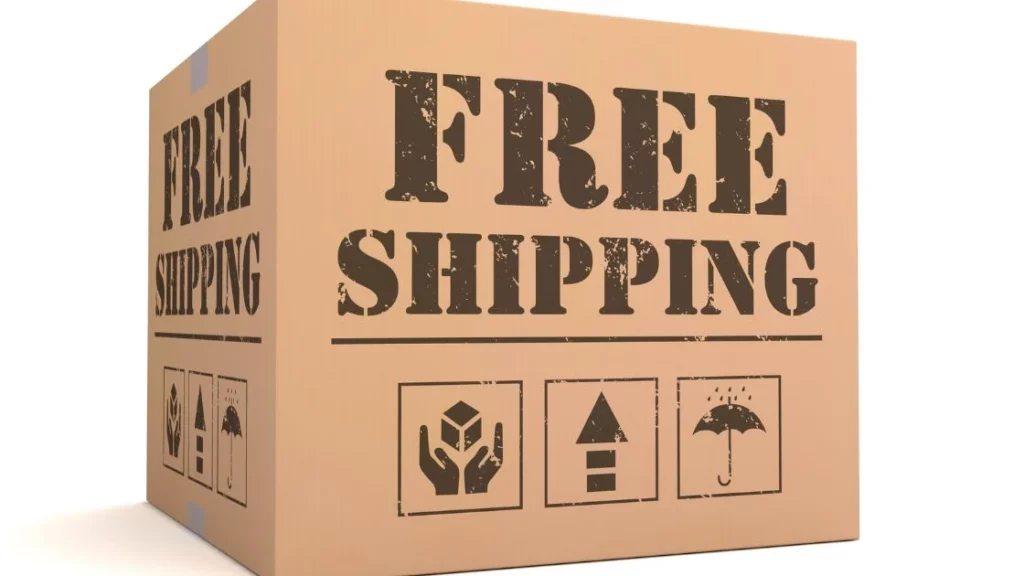 Consumers claim that free shipping increases their propensity to shop by 79%. It's because the incentive makes shopping online better and gets rid of the roadblock that shipping prices pose. Most significantly, consumers consider free shipping easy, and consumers' behavior is influenced by convenience.
High, unforeseen extra charges are the main cause of shoppers in the US leaving their carts empty (like shipping). As a result, providing free shipping is a type of sales promotion because customers are more likely to complete their transactions if there are no hidden fees.
5. Free Samples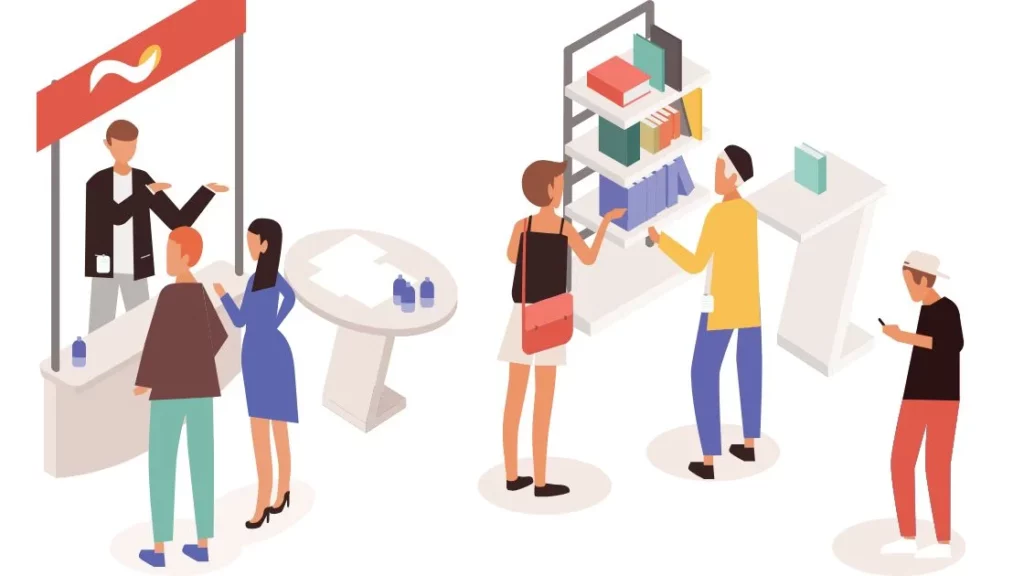 Users who sign up for free trials get unlimited access to goods and services during the trial period. The objective is for users to recognize the value you provide and be persuaded to buy after the free trial period has ended.
Distribute enough of the product for it to be useful to the user. Ensure they understand how to use it. If necessary, provide instructions. Make sure they are aware of the product's availability. Be careful to distribute your samples to your target market.
Do free samples result in higher sales?
Simply said yes, absolutely. Because free samples actually increase sales, sample marketing is still practiced today.
For some markets, sales conversion rates can reach 90%; word-of-mouth marketing and brand loyalty begin to take off after freebies, driving up sales and helping new firms get off the ground.
Researchers from Bringham Young University examined the sales and other advantages that various grocery store and coffee shop chains enjoyed as a result of providing free samples to customers in one study case from 2018.
Implement your sales campaign ideas in a logical and strategic way
As the participants rush in, make sure they receive the deal you made, such as the free consultation, risk-free trial, reduced item, or bundle of services. A defined procedure for sales representatives to follow up with promotional participants after it has ended should be established by sales management and other leaders.
For instance, a representative can get in touch with a customer by phone or email to ask how they liked the free trial or consultation they received and if they'd be interested in learning more about your goods. The creation of lasting and significant client relationships should begin with a sales campaign. You reduce the potential client lifetime value (CLTV) that might be attained by not maintaining touch afterward.
Summing up over to you?
For online businesses, innovative sales campaign ideas can be effective tactical long-term weapons. Applying the right promos to reach marketing objectives is crucial in order to increase conversions.
The Ecommercefix team anticipates that these examples of innovative sales campaign ideas will help you to better understand how to apply them to your own company. You can also check unique selling proposition examples for new ideas for your business. Nobody claims that the market of today is simple, but that doesn't mean your marketing can't be. Hope you get helpful information from this article, you can ask any queries about your business in the comments below thanks.